MLB round-up: Red Sox enjoy fifth straight win as Kowar has nightmare debut for Kansas
The Boston Red Sox stayed hot on Monday, while the Los Angeles Angels ruined Jackson Kowar's debut.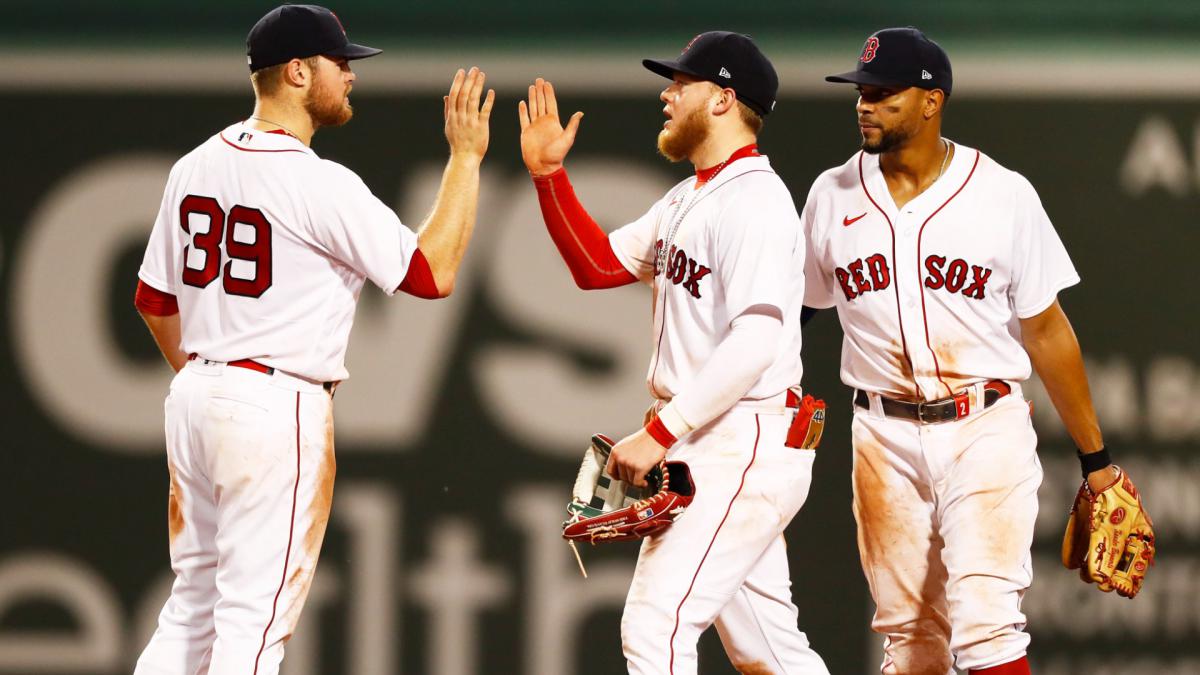 The in-form Boston Red Sox extended their winning streak to five games with a 5-3 victory over the Miami Marlins.
Boston stayed hot on Monday, using a three-run fourth inning to take down Miami following a first three-game sweep of the New York Yankees in the Bronx since June 2011.
Christian Arroyo hit a two-run single in the fourth, while Red Sox team-mate Alex Verdugo added an RBI double and two hits in the makeup game from May 30.
"I'm a big believer that when you come from that series [in New York], sometimes you have letdowns," Boston manager Alex Cora said. "To win [tonight] meant a lot. They grinded, they made pitches."
The Red Sox (37-23) are only a half-game behind the idle Tampa Bay Rays (38-23) for the American League (AL) East lead.
Angels soar thanks to Stassi
Max Stassi homered and drove in three runs to lead the Los Angeles Angels past the Kansas City Royals 8-3.
Kowar roughed up in debut appearance
Kansas City's Jackson Kowar made his major league debut but it did not go according to plan. Kowar was removed after allowing four runs on three hits and two walks in just 0.2 innings. The 24-year-old became the second AL starter in the expansion era to give up four or more runs in less than an inning in his MLB bow.
Monster Manny
San Diego Padres star Manny Machado capped a 9-4 win over the Chicago Cubs with a home run in the eighth inning. Padres team-mate Brian O'Grady also homered in the third.
Monday's results
San Diego Padres 9-4 Chicago Cubs
Boston Red Sox 5-3 Miami Marlins
Los Angeles Angels 8-3 Kansas City Royals
Dodgers at Pirates
After back-to-back defeats, World Series champions the Los Angeles Dodgers (34-25) visit the lowly Pittsburgh Pirates (23-35) on Tuesday. The Dodgers will send Walker Buehler to the mound, while the Pirates counter with JT Brubaker.