LIGA MX
Henry Martin to join Mexico's Olympic team this summer
The three players above the age of 23 that are expected to join Mexico's Olympic team are Henry Martín, goalkeeper Guillermo Ochoa and Luis Romo.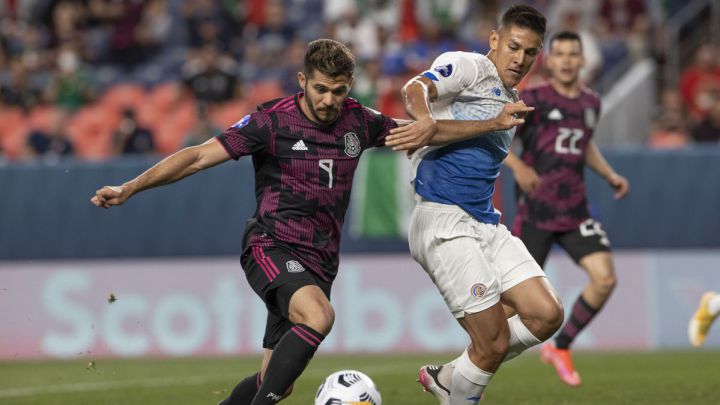 The Mexico national team suffered a painful loss against the United States men's national team in the final of the CONCACAF Nations League. Now they have to quickly flip the mood, as they have two tournaments ahead this summer: the Olympic games and the Gold Cup.
The three veteran players to join Mexico in Tokyo
Jaime Lozano will be in charge of Mexico's Olympic team this summer and he has to submit the final roster by 1 July. The Mexican coach can only add three players above the age of 23 for the tournament and according to multiple reports he has already made up his mind.
Henry Martín (Club América), Guillermo Ochoa (Club América) and Luis Romo (Cruz Azul) could be the three experienced players that will participate in the Olympic tournament for the first time in their careers. This means that these three won't take part in the Gold Cup this summer with the senior team.
The senior Mexican national team has three friendlies ahead prior to the start of the CONCACAF tournament. El Tri is in Group A alongside El Salvador, Curaçao and a team to be determined and the group stage begins on 10 July.