Saúl to Manchester City, Bernardo Silva to Atlético
In England, it is being reported that Atlético have offered City the midfielder in exchange for Bernardo Silva. Both players could be moving on...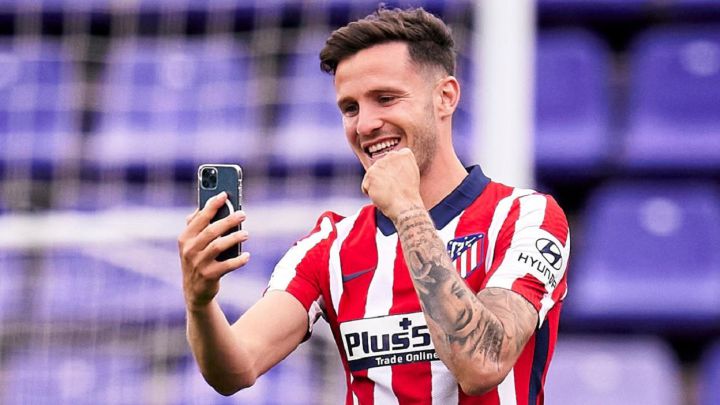 Saúl Ñíguez's future is more up in the air than it has ever been. Atlético Madrid are willing to listen to offers for the midfielder and reports from England suggest that Saúl has been offered to Manchester City. Atleti hope that a City player will enter the operation - Bernardo Silva.
Saúl and Bernardo Silva both struggled at their respective clubs last season. According to The Times, Atleti value Saúl at around 70 million euros,similar to Bernardo Silva's market value. The 26-year-old Portuguese forward is no longer an undisputed choice for Pep Guardiola. However, it wouldn't be a simple operation as City are not prepared to let their player leave at any price.
Simeone has admired Bernardo Silva for some time - since the player's time in Ligue 1 with Monaco. At the moment, Transfermarkt value Silva at 70 million euros, a price that is way beyond Atlético's budget, although they could include Saúl as a makeweight. The player's agent is Jorge Mendes, which could help the two clubs to find some middle ground. Guardiola also has his sights on signing another midfielder - Aston Villa's Jack Grealish.
Saúl
It looks like it's going to be a long summer for Saúl. For the first time, Atleti are considering letting him leave. The club needs the money. And maybe the player would benefit from a change of scenery after having spent practically his whole career with the Rojiblancos, only spending a season on loan at Rayo Vallecano in 2013/14 before earning a place in El Cholo's side.