Juventus eye striking options amid Ronaldo exit talk
While they wait for the Cristiano Ronaldo's future to be resolved, Juventus has already laid out the plans for its forward line for next season.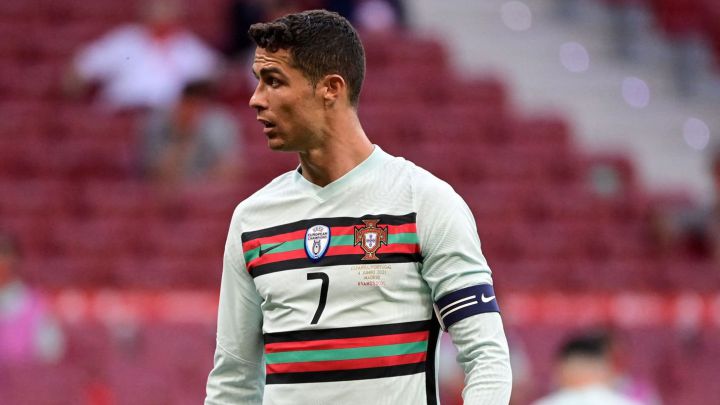 This summer's transfer market could prove to be a very busy period for Juventus. The club have replaced coach Andrea Pirlo with Max Allegri, for whom Cristiano Ronaldo is not seen as indispensable; while Ronaldo himself is also understood to be open to a move away from Turin, which could happen in a matter of weeks.
The Portuguese star has been linked with several clubs, but most heavily with Manchester United and PSG. For the Madeira-born striker, both options are appealing: a return to Old Trafford where he would link up with Portugal team mate Bruno Fernandes, or the opening of a new chapter in his career with PSG, where he would have the opportunity to conquer a fourth of Europe's five major leagues. As things stand, it is looking like Ronaldo could be one of the major protagonists of this summer's transfer market.
Juventus planning amid Ronaldo exit talk
While they wait for the 36-year-old's future to be resolved, Juventus has already laid out the plans for its forward line for next season.
The first priority is retaining the services of Álvaro Morata by extending the loan agreement with Atlético Madrid. Next is adding a new centre forward to the squad, and, according to Gazzetta dello Sport, there are currently three main candidates: Mauro Icardi, Dusan Vlahovic and Gabriel Jesus.
Gabriel Jesus most likely option for Juventus
In the case of Gabriel Jesus, the Brazilian forward has been struggling to cement his place in Pep Guardiola's starting XI at Manchester City. And after Sergio Aguero's departure and with City eyeing a move for Tottenham's wantaway striker Harry Kane, Gabriel Jesus could see the switch to Juventus as an appealing opportunity to secure a more regular starting role.
It would not be the first time that Juventus have made a move for the Brazilian but it seems more likely that they will be able to sign him this time. According to La Gazzetta, the Turin outfit have already reached the advanced stages of their bid to land the City centre forward.
Icardi depends on Ronaldo, Vlahovic complicated
In the case of Mauro Icardi, La Gazzetta affirms that Cristiano's departure to PSG would make his arrival easier. The Argentine is Allegri's favorite option, whom he considers to be an "excellent" replacement and, obviously, a player more attuned with Serie A than Gabriel Jesus.
Meanwhile, Vlahovic appears to be a complicated operation. Despite the fact that Fiorentina and Juve have had several transfer dealings in recent times (Federico Chiesa being the best example), La Viola are eager to retain their young star striker so that Gennaro Gatusso can build his new project around him. Fiorentina reportedly want Vlahovic to extend his contract until 2023, but as things stand, the 21-year-old Serbian has not given the club a definitive answer.