Real Madrid: Sergio Ramos hoping for 11th-hour call from Pérez
Sergio Ramos isn't giving up on his Real Madrid career - but, with Pérez planning the defender's farewell event, the club's stance is that contract talks are now over.
With just three weeks left to run on his Real Madrid deal, Sergio Ramos is at home in the Spanish capital hoping club president Florentino Pérez gets in touch to reinitiate contract discussions which, as AS reported last weekend, have completely broken down.
Ramos has held out for longer Real Madrid contract - but is now minded to accept one-year deal
Ramos, 35, has consistently rejected Madrid's offer of a one-year extension with a 10% pay cut, most recently rebuffing Pérez's advances in talks held in December and March. Although the wage drop is less of a problem for the central defender, he feels his 16 years of service to the 13-time European champions merit a two-year deal, with the option of a third if certain objectives are met.
However, Ramos isn't giving up on his Madrid career and, for that reason, is hoping for a final conversation with Pérez - one in which he would now be likely to accept the club's terms. Seeing his team-mates and good friends Luka Modric and Lucas Vázquez both renew their contracts has encouraged him to sign, as has the appointment of Carlo Ancelotti, a coach he has a very good relationship with.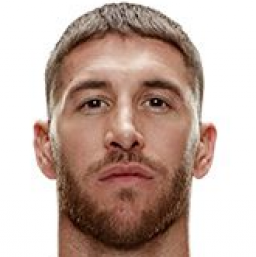 "The decision is no longer down to him"
The problem for Ramos is that the matter is now out of his hands.
Madrid took the Andalusian's recent rejections to mean he was closing the door once and for all on his future at the Bernabéu. After all, Josep Pedrerol of the Spanish television show El Chiringuito has reported that, after the club captain turned down Pérez's offer in March, the president said, "I'll have to plan next season's squad without you, then," to which Ramos replied: "You do that."
Since then, Madrid's stance has been that there is nothing more to discuss; the matter is now closed. Los Merengues have moved to bring in fresh blood at centre-back, confirming the free-transfer signing of David Alaba from Bayern Munich late last month, and have also let it be known that Pérez is making plans for a lavish farewell ceremony for Ramos, who has won 22 trophies with Madrid since joining the club as a 19-year-old.
"Sergio wants to stay at Real Madrid and retire there," Ramos' camp says. "But the decision is no longer down to him."