NBA
Who has won the most MVPs in a row ? Who has won the most MVPs?
Nikola Jokic 2021 MVP. The award is given to the player with the most consistent numbers all year round. The award is decided by a panel of 50 media experts.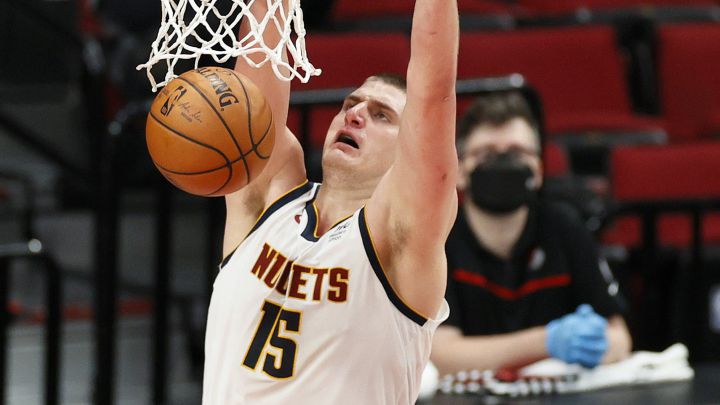 The most valuable player award, or the Maurice Podoloff Trophy, was first given in the 1955-56 season in recognition to Maurice Podoloff, the first president of the NBA. It is one of the most coveted trophies that a player can expect to earn.
Who picks the winner
A panel of broadcasters chooses the MVP. The voters can choose from first place to fifth.
Stephen Curry is the only player in the history of the NBA who has unanimously won the award. 

Who was won the most MVPs in a row?
Only three players have won the MVP most times in a row. Larry Bird, Wilt Chamberlain, and Bill Russell each won it three times consecutively.
7,846,000,00 people in the world.
332,278,200 live in the USA.
6,963,794 live in Serbia.
450 play in the NBA.
30 are NBA all stars.
1 person is MVP.

Nikola Jokic is one of 7,846,000,000 on this globe.

He's the best basketball player in the world.

The Joker. 👊🏻👊🏻👍🏻👍🏻

— Vic Lombardi (@VicLombardi) June 8, 2021
Who has won the most?
Kareem Abdul-Jabbar is the player with the most MVPs with six. The former Lakers player is the league's top scorer in its history with thirty-eight thousand points. In his nineteen years of career, he has won 6 rings, being of the players with the most ring in history.
Moreover, the only player still active that can overtake Kareem Abdul-Jabbar is LeBron James. The "King" has won it four times in his career. However, James did not make the top three players nominated for the award. He has been facing an ankle injury that has left him out of the race for the award.
MVP numbers
Kareem Abdul-Jabbar 6
Bill Russell 5
Michael Jordan 5
Wilt Chamberlain 4
LeBron James 4
Moses Malone 3
Larry Bird 3
Magic Johnson 3
Bob Pettit 2
Karl Malone 2
Tim Duncan 2
Steve Nash 2
Stephen Curry 2
Nikola Jokic wins 2020-21 award
Nikola Jokic has clinched the award even as the Nuggets have been eliminated in the postseason. The Serbian has proven to be the player with the most consistent numbers this season.