Inter Milan put a price on Lautaro Martínez
Atlético Madrid have been quoted a price for Inter striker Lautaro Martínez with Diego Simeone eyeing the Argentinean for the Liga champions.
Lautaro Martínez has emerged as Atlético Madrid's top summer target with Diego Simeone requesting a move for the Argentina striker during negotiations over his new deal at the Metropolitano. Simeone feels that the addition of the Inter Milan striker will provide the missing ingredient at the Liga champions and the Serie A side find themselves in a position whereby they may have to part with some of their prized assets this summer to balance the books. That said, the Italian champions will not part with Lautaro cheaply and Sky Italia have suggested Inter have come up with an asking price: €90 million.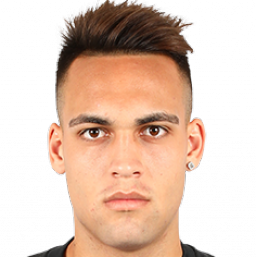 Atlético's board of shareholders recently approved a capital increase of €181.8m so Inter's price will be a little rich for the Liga side unless Simeone can shift some players to finance the deal. Atlético have only once in their history forked out more than Inter's asking price for a player, the €120m it required to bring João Félix to Madrid from Benfica.
Unsurprisingly, Atlético have made an initial offer for Lautaro below the Serie A side's valuation, according to El Corriere dello Sport, of €40-50m. Inter have reportedly rejected this out of hand.
Inter will hold out for full price for Lautaro
While Inter recognize the need to sell this summer they remain keen to retain Lautaro and will try to make up the shortfall in the club's finances with other player sales. Atlético are determined to land a player they missed out on a few years ago when he was available when he was available for closer to €12m, but it will take a huge economic push or Inter accepting a part-exchange including some players to unite Simeone and Lautaro in Madrid.