MLB
Cubs shut down Padres again as Nationals outlast Rays
Chicago Cubs pitching shut down the potent San Diego Padres lineup once again in Wednesday's MLB action.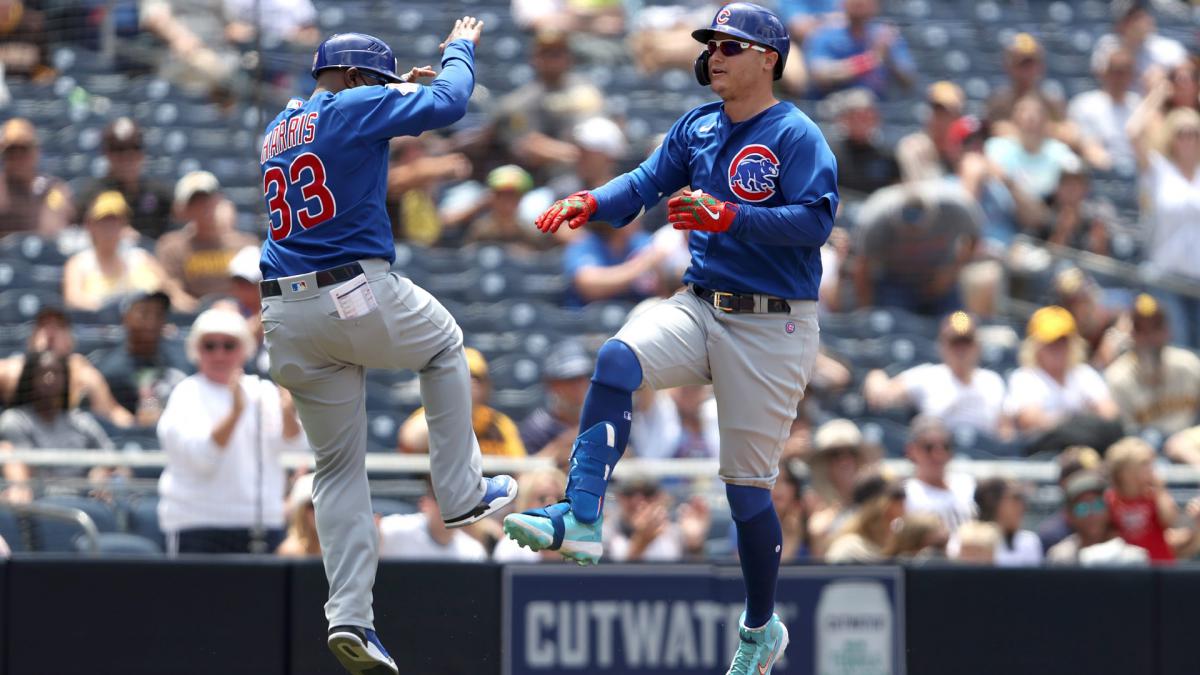 Chicago Cubs pitching smothered the San Diego Padres' batters for the second consecutive night, giving the Cubs a 3-1 victory and another series win against the National League (NL) West contenders.
A week after sweeping the Padres at Wrigley Field, the Cubs limited San Diego to just seven hits over the final two games of their latest series while getting just enough offence to prevail.
Chicago starter Jake Arrieta fell behind in the third inning Wednesday on a run-scoring single by Manny Machado, but that was the extent of the damage surrendered by the visitors.
Cubs relievers Rex Brothers, Ryan Tepera and Craig Kimbrel did not allow a San Diego batter to reach base in the final four innings and the Cubs scratched out two runs against Padres starter Yu Darvish to provide the margin they needed.
Nationals outlast Rays in 11
The Washington Nationals scored two in the 10th inning and two more in the 11th to fend off yet another Tampa Bay Rays rally and hold on for a 9-7 victory as club icon Ryan Zimmerman hit a pair of home runs.
Alex Bregman had three hits including his seventh home run of the season and Cristian Javier turned in a spectacular four-inning, one-hit relief performance as the Houston Astros defeated the Boston Red Sox 8-3.
Solo home runs from Justin Turner in the first and third innings provided the winning margin for the Los Angeles Dodgers in a 2-1 victory over the Pittsburgh Pirates.
A day after collecting a pinch-hit single in his MLB debut for the Philadelphia Phillies, Luke Williams made an even bigger splash with a walk-off two-run homer against the Atlanta Braves. According to Stats Perform, Williams is the first player in MLB history to hit a walk-off home run with his team trailing in his first career start.
Slumping Orioles, Diamondbacks struggle again
Baltimore Orioles starting pitcher Matt Harvey allowed eight hits and seven runs in just three innings in a 14-1 loss to the New York Mets, boosting his ERA to an unsightly 7.41.
The Arizona Diamondbacks (20-43) showed why they have the worst record in MLB, managing only two singles in a 4-0 loss to the Oakland Athletics.
Non-traditional double play
Seattle Mariners left fielder Jake Fraley robbed the Detroit Tigers' Isaac Paredes of a walk-off home run and doubled Eric Haase off first base on the same play, sending the game to extra innings in what became a 9-6 Seattle win.
Wednesday's results
Los Angeles Dodgers 2-1 Pittsburgh Pirates
New York Mets 14-1 Baltimore Orioles
Philadelphia Phillies 2-1 Atlanta Braves
Cincinnati Reds 7-3 Milwaukee Brewers
Colorado Rockies 4-3 Miami Marlins
Washington Nationals 9-7 Tampa Bay Rays
Houston Astros 8-3 Boston Red Sox
Seattle Mariners 9-6 Detroit Tigers
Texas Rangers 4-3 San Francisco Giants
Toronto Blue Jays 6-2 Chicago White Sox
New York Yankees 9-6 Minnesota Twins
St Louis Cardinals 8-2 Cleveland Indians
Los Angeles Angels 6-1 Kansas City Royals
Oakland Athletics 4-0 Arizona Diamondbacks
Chicago Cubs 3-1 San Diego Padres
Astros at Red Sox
Coming off a complete game in his last start, Zack Greinke heads to the mound for Houston (35-26) as the Astros try to complete a three-game sweep of the Boston Red Sox (37-25) at Fenway Park.