NFL
Love will 'definitely' be ready to start for Packers if Rodgers remains out
Jordan Love says he will "definitely" be ready to start at QB for the Green Bay Packers if Aaron Rodgers remains out.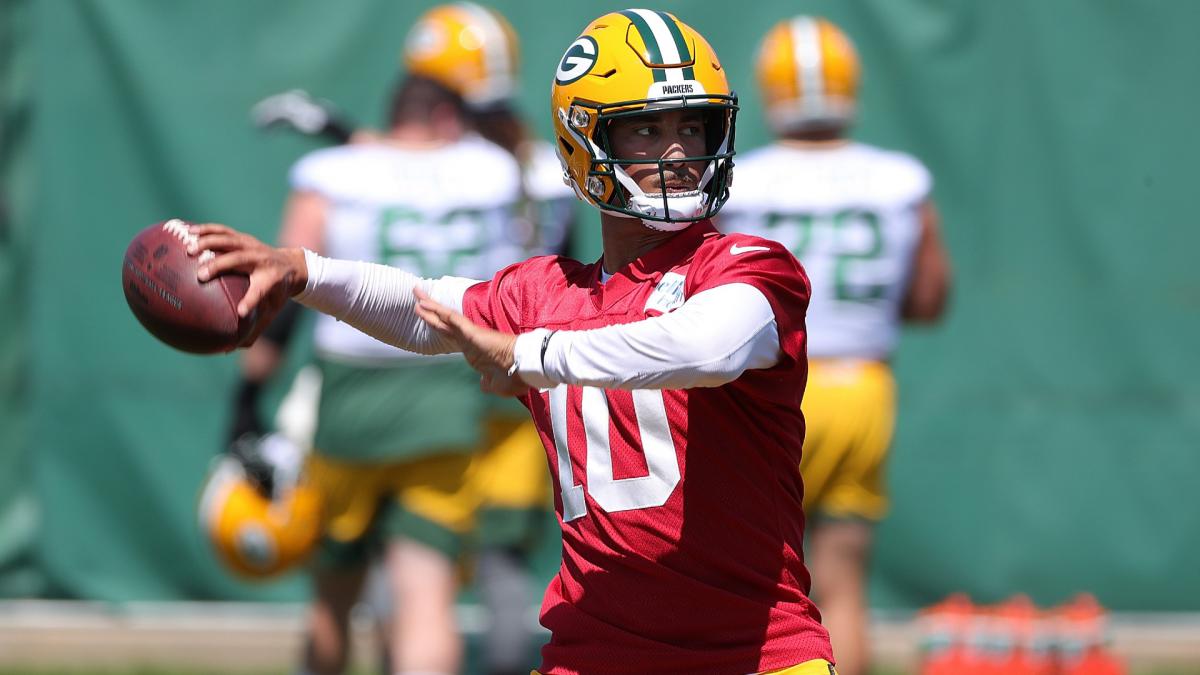 Jordan Love says he will "definitely" be ready to start the season at quarterback for the Green Bay Packers if needed.
The second-year QB has been working with the starters at Packers minicamp as Aaron Rodgers continues his absence from offseason workouts and seems to be making progress.
By all accounts, Love had a strong showing at Wednesday's practice, and he told reporters he will be ready if called upon to start the September 12 season opener.
"A hundred percent," Love said, according to ESPN. "Obviously, this is a time where I'm getting a lot of extremely valuable reps that I might not have been getting in a normal circumstance. So I'm just going to take it day by day.
"But yeah, that's what I'm here for. I was drafted here to play quarterback, so I'll definitely be ready Week 1."
Green Bay's first-round pick in the 2020 NFL Draft did not play a single snap last season as Rodgers rolled to NFL MVP honors.
Many speculated the Packers' surprise move to select the young quarterback is at the root of Rodgers' displeasure with the team, but the veteran has said he has no problems with Love.
Likewise, Love said his approach to workouts would be the same even if Rodgers was present.
"My mindset this whole off-season's been to get ready, get myself ready, and that's been my mindset since I got here," Love said.
"Whether Aaron was here or not here, that's going to be my mindset regardless, because I have to get myself ready to play and be able to go out there and take charge of the team and be able to perform at a high level and do my best so everybody else can do their jobs as well and just be able to perform at a high level."
Still, with Rodgers away from the team, Love has inevitably taken center stage and impressed coaches and team-mates alike.
"He's tapped into it," said receiver Davante Adams. "I see he has a heightened awareness and his focus is definitely off the charts right now.
"I can tell the way he's coming in talking to everybody. I hear him more. Last year I felt like he kind of just blended in. This year I'm starting to feel him, and it's good that he's starting to step into his own, get more comfortable."
While ensuring Love gets as much practice time as he can, head coach Matt LaFleur is trying to keep the pressure off the young QB.
"It just goes back to kind of taking what's there, and the opportunities presented themselves today for him to take some shots down the field," said LaFleur.
"One emphasis for Jordan is just to treat each play as its own entity. We're always grading the decision-making, the timing, the accuracy and we want to see the consistency just continue to get better and better."