Spain coach Luis Enrique: Euro 2021 press conference, as it happened
Luis Enrique: live Euro 2020 press conference

That concludes the press conference with a positive and optimistic sounding Luis Enrique who made it clear that his biggest headache this week has been waiting for the daily PCR tests,
Spain are in action next Monday but the tournament kicks-off in Rome as Turkey face Italy. Follow AS English for the best Euro 2020 coverage.
That concludes the press conference with a positive and optimistic sounding Luis Enrique who made it clear that his biggest headache this week has been waiting for the daily PCR tests,
Spain are in action next Monday but the tournament kicks-off in Rome as Turkey face Italy. Follow AS English for the best Euro 2020 coverage
Luis Enrique (on the uncertainty the positive case has caused): "All of the backroom staff have been involved in talking to the players and offering them words of support".
Luis Enrique on Laporte: "He's adapted really well and is a great member of the group".
Luis Enrique on the game on Monday being called off: "That is highly unlikely given the UEFA protocol where players can be replaced at the last minutes due to covid"
Luis Enrique (on the strength of the squad): "Any one of my 23 players could start, they are all excellent players".
Luis Enrique (on the positive case): "We didn't feel that we'd get any positive cases as our protocol was so stringent, but as soon as this happened we created a Plan B immediately".
Luis Enrique: "We have called up the extra players simply as a 'Plan B' in the case should we have any more setbacks."
Luis Enrique on players being vaccinated: "This is something the medics are looking at and as far as I am aware there is no official on a vaccination plan for the squad".
Luis Enrique (on when the players can train normally): "We're still waiting for medical advice on that and hopefully in another day or two with negative PCR tests, we'll get back to traditional training".
Luis Enrique (on being one of the Euro 2020 favorites): "Yes, I still feel we are one of the favorites and have no problem with that situation".
Luis Enrique (on training in intense heat): "It's been very warm here in Madrid in the past few days and we conduct sessions when the day is at its hottest as this will prepare us for the conditions in Seville".
Luis Enrique (on training and maintaining a clear head): "It's imperative that the players are good mentally and that's every bit as important as training normally with the squad".
Luis Enrique (on PCR tests): "Yes, waiting for the results is far from easy and players are taking their tests earlier now. It's not an easy situation but we have to work with the virus still present".

Luis Enrique (on the players states of mind): "They have been excellent and are training so well, there is also a really positive frame of mind within the camp and this has been a small setback. We're preparing for the major tournament and that's top of the players minds... We only strive to control what we can".
Luis Enrique: (on Busquets): "We were unaware of the positive within his family and that is why he played in Friday's game against Portugal". "We've been rigorous in observing all covid protocols and it's not about looking for those to blame. Busquets is feeling well and has no symptoms and is training alone in his house in Barcelona"
Luis Enrique (on being asked about a Sergio Ramos call-up): "No, we've already got a substantial list of players in reserve and who are training in parallel"
Luis Enrique: "Busquets won't drop out of the list and should be with us as he was the first player to test positive"
Luis Enrique: (on vaccinating the squad): "We'll do whatever the medics say"
Luis Enrique (on side affects of a vaccine): "That is a doubt that we have and it's still not celar what approach we'll take".
Luis Enrique on vaccination... "We were told that it was possible to vaccinate the players but at the time of presenting the initial list, it just wasn't possible. My priority is to look after the health and well being of my players."
Luis Enrique: "These players dropped flights to Cancun and beach holidays to Greece and immediately joined the group, their reaction has been excellent. I now hope that we can avoid more covid cases as it's not just about the football but also about their respective health situation. Positive cases simply create doubts and I have to say that the response from all players faced with this adversity has been excellent".
Luis Enrqiue continues on the current situation: "The players have been excellent and have been used to living with these covid conditions all season but it's difficult when you have a positive case as within the camp as it now looks like Llorente's is a false positive". I'd like to say thanks to all those other players who have joined us and are training in parallel."
Luis Enrique will speak initially to explain the latest: "Today is the tenth day of the squad being together.... We've been scrupulous in observing all UEFA covid protocols and all was going really well until Sunday delivered the first positive. We we're stunned after daily tests and the news about Busquets was a major blow and this prompted us to re-think the training protocols."
Ok, some pulsating Euro pop can only mean that we're about to start..... Luis Enrqiue is ready....
We've passed the 12:30 time slot but a delay isn't surprising given the breaking news from a few minutes ago that Diego Llorente is set to rejoin with the 22 man squad.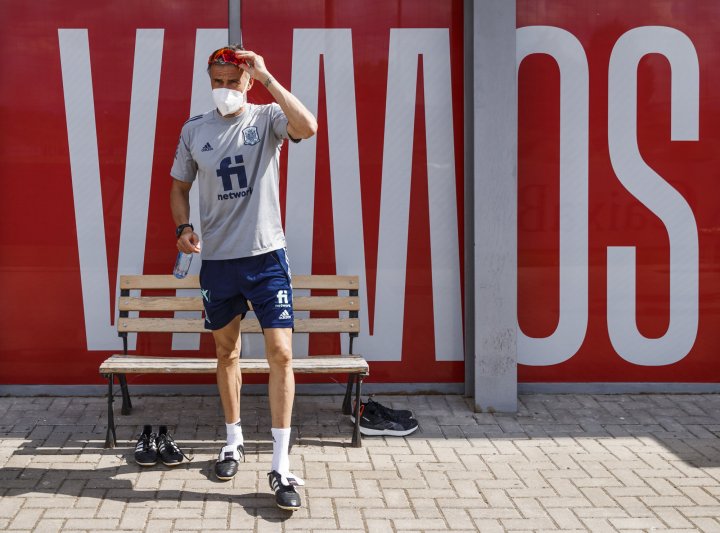 Interesting to see what 'version' of Luis Enrque we get today.... feisty and head-strong or a man troubled by events over the past few days?
Diego Llorente to return!
The Spanish FA has confirmed that the defender has delivered two negative PCR tests following Monday's positive and will rejoin the Spain squad on Friday. The Leeds player was reported to be distraught with the initial positive.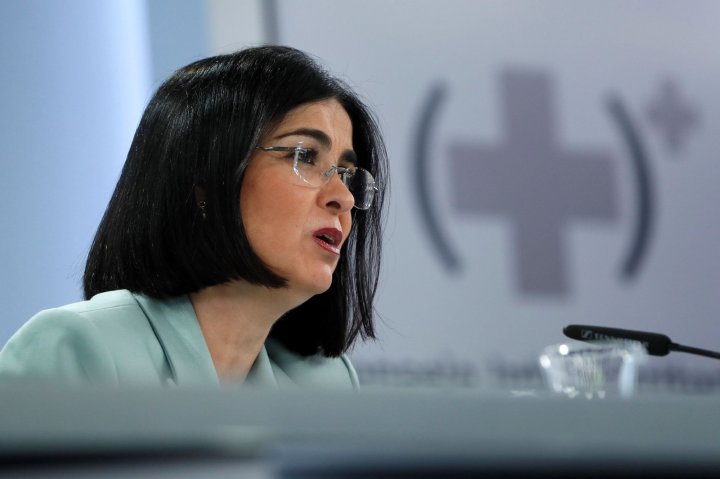 Spain's Minsiter for Health Carolina Darias has sanctioned that all Spain players plus FA staff can be vaccinated but experts are now worried about any potential side effects with Monday's game looming.

A reminder of the group E fixtures awaiting 'La Roja'. Two teams automatically qualify with four third best sides also progressing to the round of 16.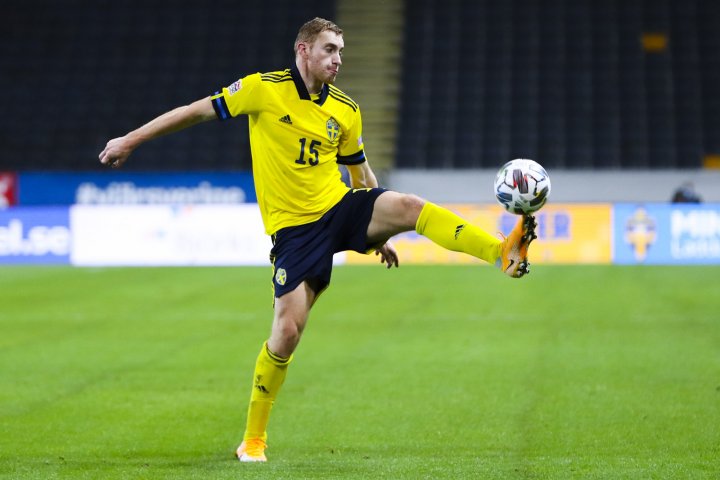 Spain's first opponents Sweden have also suffered with positive covid cases
Dejan Kulusevski has tested positive for covid-19 and will miss the opening game of Euro 2020 against Spain, the Swedish Football Association said on Tuesday.
Sweden left the Juventus player in Stockholm when they travelled to Gothenburg for the final part of their build-up to the tournament.
"This morning, Dejan Kulusevski informed the medical team that he had cold symptoms. Dejan was tested immediately and that test was positive," team doctor Anders Valentin told the Swedish FA website.
"Dejan has since been kept in isolation from the rest of the group and did not travel with us to Gothenburg."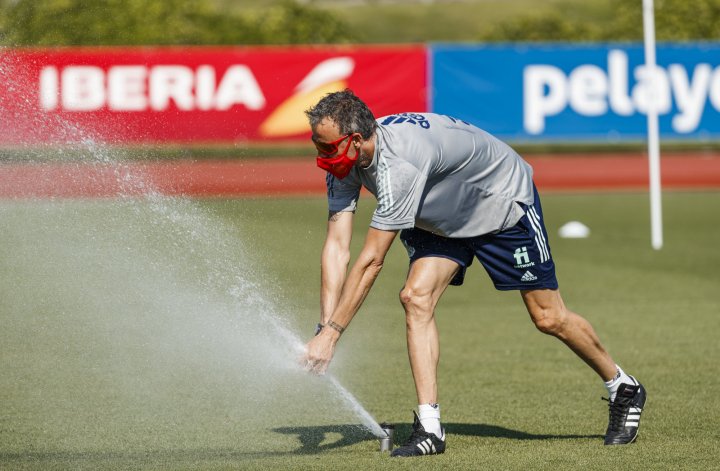 Spain confirm no new coronavirus cases
Sergio Busquets and Diego Llorente have both contracted covid-19 in recent days, but no other members of the Spain squad have tested positive.
These were the tests conducted by UEFA as to the 'in-house' Spanish FA daily testing and is probably the best news Luis Enrique has heard in some time.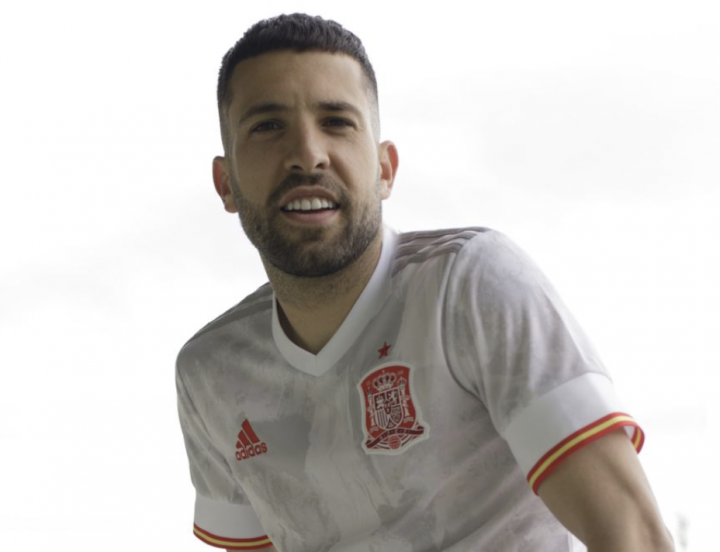 Jordi Alba talks to AS about the situation in the Spain camp
The FC Barcelona defender talked to AS journalist Joaquin Maroto about life inside the 'La Roja' bubble as the players try and focus on Monday's game against Sweden.
Spain at Euro 2020
'La Roja' are in group E of the competition and will face: Sweden, Poland and Slovakia with all their grouo games tajking place at the Estadio de la Cartuja in Seville.
Relaño on the Spain covid situation
The former director of AS summed up the situation neatly in his editorial article yesterday as he points out that all Spanish athletes bound for Tokyo have been vaccinated but not the Spanish international footballers.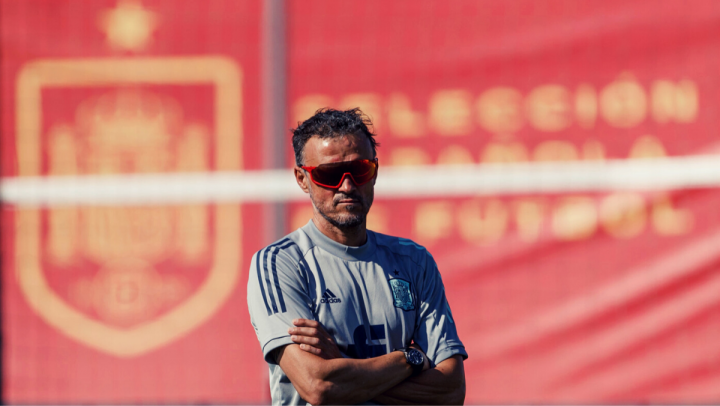 A Luis Enrique press conference is always an entertaining affair with the Asturian very clear in speaking his mind and not afraid to ruffle the features of the press. It will be interesting to see what approach the head coach adopts today as it's fair to say that the covid situation has really derailed his plans to prepare the side for a major tournament.
Luis Enrique has been forced to call up 17 additional players as a preventative measure should more first team players also test positive. The good news last night for Spanish concerns was that the UEFA round of PCR testing showed negative results for all players and backroom staff.
Today's press briefing from the Asturian coach is of particular significance following the positive covid cases within the squad after both captain Sergio Busquets and Leeds United defender Diego Llorente tested positive.
Hello and a very warm welcome as we bring you live coverage of Luis Enrique's press conference as his Spain side prepare for their Euro 2020 opener against Sweden next Monday in Seville.