No Sergio Ramos in Real Madrid's official stores
The captain, who has not yet signed a new deal, does not appear in Real Madrid's official club shops. His contract at the club expires in three weeks.
With just over two weeks to go until Sergio Ramos' contract with Real Madrid expires, another twist has been added to the ongoing contract dispute between the defender and the club.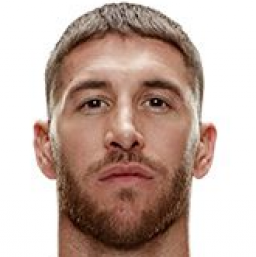 The club captain did not appear in the offiicial presentation of the new Real Madrid kit for next season. He was not present on the day that the photo session and videos were taken with Adidas at the Valdebebas facilities. Ramos does not even appear on the advertising banner installed above the club shop in the Spanish capital. Five players appear on it: Benzema, the third captain, occupies the central position. To his left are Modric and Casemiro. On the right are Asensio and Kroos. Neither Marcelo nor Varane, second and fourth captain, respectively, appear. This is quite the opposite of the banner that was installed last November, where the three captains of the men's team appeared alongside the two captains of the women's team.
Ramos on website but not in store
There are no images of Ramos inside the club shop. The club website does in fact include the veteran defender. In it you can see all the players who have played in the 2020/21 season posing with the new shirt. Ramos is still part of the ongoing tug-of-war over the length of his contract with Real Madrid. He wants a minimum of two years, but Los Blancos are only offering him one season.
Sergio Ramos joined Madrid in the summer of 2005, just as the transfer window was about to close. Since then he has become one of the greats in the club's history, being the captain who lifted three Champions League titles in a row from 2016 to 2018. Now he is just three weeks away from the end of his contract with Real Madrid.