Kane ready to leave Tottenham after the Euros
The Tottenham captain wants to leave Spurs and has told the London club. For the moment, he is focusing on winning Euro 2020 with Gareth Southgate's England.
It's Harry Kane's summer. Or at least it should be. The Tottenham captain wants to leave Spurs and has told the London club. In the prime of his career, Kane needs to win silverware. At 27 years old he has only won individual trophies, including the top scorer of the Premier League this season thanks to his 23 goals. While Spurs chairman Daniel Levy is rubbing his hands together over the large fee he can ask from Manchester City, the England striker is preparing for the European Championship as captain of England.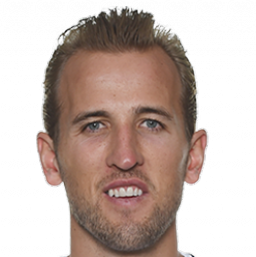 England are one of the tournament's favourites, not so much because of their record in recent years but because of the quality of their squad. Packed with young talent, Gareth Southgate's side have a golden opportunity to establish themselves on the continent and Kane is the most established player in the side. The striker has made 54 appearances for his country and has scored a total of 34 goals. In the last World Cup in 2018, he led his team to the semi-finals, where they were eliminated by Croatia, the same nation they will meet in this summer's Euro 2020 opener.
Southgate's attacking options
Kane's position in the starting line-up is guaranteed, the only thing that remains to be seen is who will partner him in attack. Southgate has an abundance of talent available across the forward line, including Mount, Grealish, Foden, Sancho and Rashford.
However, not everyone is confident in his role as captain. Roy Keane, for example, has criticised his leadership skills, saying that his lack of communication can be "a big problem". "Ok, you can lead with your brilliant play, but sometimes I'd like to see the other side of him. I've never seen him taking someone on, that's my only concern with Kane as a leader and captain," the former Manchester United player explained.
"I think he's a great player and I think every club should try to sign him. Manchester United have to sign him, I don't care if he's worth €130 million. Let them sign him," Keane told Sky Sports.