Clippers vs Jazz Game 3: How and where to watch
The Los Angeles Clippers are two games down after losing in game two to the Utah Jazz. Game 3 from the Staples Center will tip off at 8:30 PM ET/ 5:30 PT.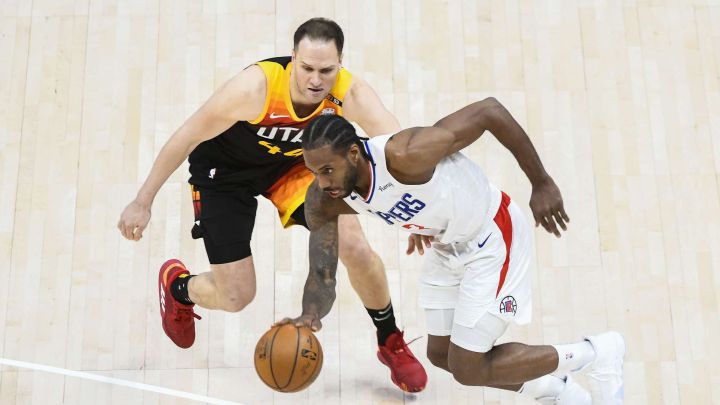 The Los Angeles Clippers will host the top-seeded Utah Jazz in third game of the Western Conference Semifinals where they hope returning to the Staples arena will provide some magic. The Clippers lost their first two road games of the post season in the series opener from Salt Lake City.
Jazz dominant in the first two games
Donovan Mitchell produced another tremendous performance posting 37 points in the second night to the Jazz to a 117-111 victory. This follows his 45 points in the series opener. He was backed up by teammate Rudy Gobert who put 13 points on the board.
Clippers pull back from behind with fourth quarter run

Rudy Gobert kept the Clippers at bay nuetralizing their drive-and-pass offensive, until the second half. The team had a 22-6 run that would see them go ahead for the first time in the game. Reggie Jackson sunk a three-pointer to put the Clippers up 101-99 with just under seven minutes left in the game. But it wasn't meant to be, missing the next nine shots.
Utah fans back in full force
The Vivint Arena was at full capacity for another night. The full house certainly had an impact in the game especially in the late moments of a tight game.
When does Game 3 start?
The third game of the Western Conference Semis between the Los Angeles Clippers and the Utah Jazz will take place on Saturday, June 10th at the Vivint Arena. The game gets underway at 8:30 PM ET / 5:30 PT.
How to watch Clippers vs Jazz on Saturday
ABC will broadcast the game nationally.