Real Madrid to launch one final push for Mbappé
Madrid are hoping that the striker will tell PSG after Euro 2020 that he wants to leave - that will be the moment they will start to negotiate.
Kylian Mbappé's most recent comments, in which admitted to France Football that he still hasn't made a decision about his future, will be encouraging for Real Madrid in their plot to sign the striker. The player's declarations were a direct reponse to PSG president Al Khelaifi, who stated that Mbappé would never leave the club. The plan for his departure remains open. Diario AS understands from sources who have directly taken part in talks between Real Madrid and the player's family (which have not been made official in respect for PSG), now it's Mbappé's turn to play his part in the plan.
Madrid hope that, once Euro 2020 is over, Mbappé will openly tell PSG that he wants to leave this summer and that he has no intention of renewing his contract. That is what the player was referring to when he told France Football that he would never make a move which would betray his club. His plan is to be as direct as possible and state his stance. That will be the moment when Madrid will enter with the hope that PSG will accept to negotiate the player's transfer.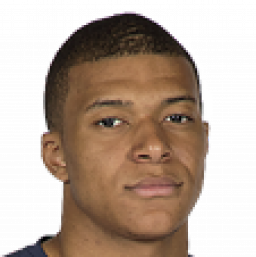 Real Madrid know that signing Mbappé this summer will be very difficult, but also that there is a  strong possibility of it happening as they have the player on their side. The same sources from Mbappé's close circle, as well as PSG officials, have told AS that the club is determined to hold on to him because they want him to still be a PSG player by the time the Qatar World Cup comes around. The next World Cup finals start on 21 November 2022 and run until 12 December - even if Mbappé doesn't renew, he would still be at the club.
The situation could turn complicated for Madrid if PSG decide not to sell Mbappé this summer even if the player requests they let him leave. Madrid have no idea what the player will do if he has to play for a whole season without the security of a five-year contract. Next season will also be a very demanding one because the fixtures calendar will be congested to accommodate the World Cup finals which will be played halfway through the following campaign - he could find himself playing between 60 and 70 games. Mbappé would be running the risk of losing 250-300 million euros (his gross salary over five years on a five to six year deal). An injury would be disastrous. There is also a chance that the player might decide to renew his contract.
On the other hand, if Madrid are sure that they can sign him on a free transfer in the summer of 2022, they would be no need to stick to the plan which they have already instigated to sign Mbappé after Euro 2020. Real Madrid think that PSG would only consider selling the striker now if they are under pressure to comply with Financial Fair Play constraints. UEFA president Aleksander Ceferín admitted recently that FFP rules will be modified at some point in response to the economic impact of the coronavirus pandemic.
Included in the changes would be a new tax for the clubs who spend the most money on transfers. Those changes will not be introduced in the short term - UEFA told AS that the proposed changes are still in an initial stage.
UEFA sources explained to AS that to estimate Financial Fair Play figures for clubs during the 2020-21 season, they looked at expenditure for 2018 and 2019. And to calculate next season's figures, they will consult date from 2018, 2019 and the average from the pandemic years, 2020 and 2021. In the summer of 2018, PSG spent 260 million euros on transfers, including signing Mbappé, who arrived on loan from Monaco the previous season with the obligation to buy him at the end of the loan - precisely because FFP impeded PSG from buying him in 2017. In 2019, PSG spent 80 million euros and in 2020, 50 million… Added to that, there is a huge wage bill and a drop in revenue. But Mbappé standing his ground will worry PSG more than their FFP situation...