Martino explains Chicharito Gold Cup omission for Mexico
The head coach of the Mexico national team was asked once again about Javier Hernández and why he wasn't included in the Gold Cup roster.
The Mexico national team is trying to turn the page as quickly as they can after being defeated 3-2 by the United States Men's national team (USMNT) in the final of the CONCACAF Nations League. El Tri is scheduled to play Honduras on 12 June in their last warm-up match before the start of the Gold Cup on 10 July.
Chicharito not included in the final roster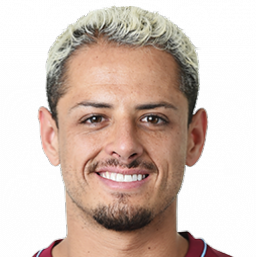 Since losing to the USMNT, Mexico coach Gerardo Martino has been questioned about the absence of Javier Hernández in the national team given El Tri's lack of strikers going into the Gold Cup. Martino decided to call other forwards, such as Kansas City's Alan Pulido, instead of the LA Galaxy player and explained why.
"I decided to call Alan Pulido because he is having a good start to the MLS season with Sporting Kansas City and Henry Martín because he had a good campaign with América, as simple as that," said Martino.
The Mexican national team face a tough test against Honduras at the Mercedes-Benz stadium in Atlanta, Georgia. Martino has confirmed that Hirving Lozano, Guillermo Ochoa, Andrés Guardado and Hector Herrera won't be available due to some minor injuries they suffered in the last match.