Nintendo Direct conference at E3 2021 recap: games, announcements, trailers
Nintendo Direct's conference at E3 2021 live online
And that was the end of Nintendo Direct's E3 2021. Thank you for following our live coverage throughout these 4 days of conferences and game announcements.
Nintendo Direct's conference at E3 2021 recap: game announcements and showcases
Kazuya Mishima, from Tekken, is joining Super Smash Bros Ultimate. Presentation on June 28
- Life is Strange: True Colors, releasing on Switch on September 10. The remaster collection with the first two titles will be available this year.
- Marvel's Guardians of the Galaxy will be available at Switch since launch on October 26
- Super Monkey Ball: Banana Mania revealed and coming to Switch on October 5
- Mario Party Superstars announced. Featuring 100+ minigames from the entire catalog of the franchise. Releasing on October 29
- Metroid Dread revealed. A new 2D entry in the franchise developed by Mercurysteam launching on October 8
- Dragon Ball Z Kakarot coming to Switch finally including A New Power Awakens DLC. Available on September 24
- WarioWare Get it Together, a new game protagonized by Wario: launching on September 10
- Tony Hawk Pro Skater 1+2, available on Switch June 25
- Shin Megami Tensei V has its first gameplay trailer and is launching on December 11.
- Danganropa Decadence, a collection of 4 titles from the franchise, is coming to Switch. Available later this year
- Advance Wars is back with a remaster: Advance Wars 1+2 Re-boot camp, that will contain the first Advance Wars and Advance Wars 2: Black Hole Rising campaigns. It launches on December 3.
- Hyrule Warriors is receiving on June 18 its first expansion
- Nintendo is launching a new Game & Watch System with 3 classic Zelda games in it
- Showcased a new teaser trailer of the sequel of The Legend of Zelda: Breath of the Wild. Players will find new locations over the clouds and the game will have a darker tone. Launching on 2022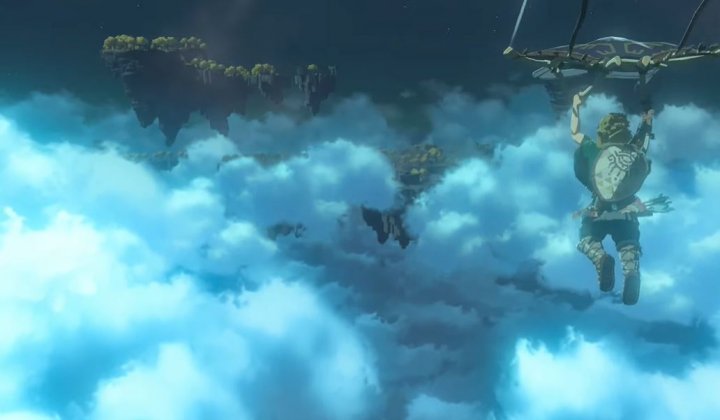 TIME FOR THE SEQUEL OF THE LEGEND OF ZELDA: BREATH OF THE WILD
It was revealed at E3 2019 for the first time through a teaser trailer. Fans were impressed and the reactions were outstanding thanks to the noticeable change of tone. And after two years, Nintendo finally has revealed more of its story and gameplay in a short teaser. Fans were waiting for this moment. The first entry was one of the best games ever developed and a sequel was unavoidable.
This new title features a darker tone compared to the previous entry. Nintendo has stated that flying over the sky will have a bigger protagonism in this installment, which means we might be able to find new dungeons and locations over the clouds. Link will also be able to use a flame-thrower-esque skill.
And there is finally a confirmed year of release: 2022.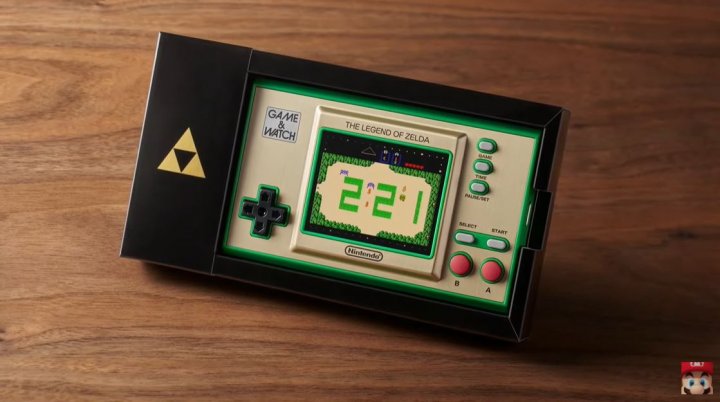 First, he introduces a new Game&Watch console with three The Legend of Zelda games!
Eiji Aonuma, project manager of The Legend of Zelda series appears on stage! Will he deliver news on the sequel of Breath of the Wild?
Hyrule Warriors: Age of Calamity will receive a new expansion as part of its Expansion Pass on november
Advance Wars is back! A remastered of the classic 2 titles. Turn-based strategy. Available on December 3
Nintendo showcase the trailer revealed at Ubisoft Forward of Mario+Rabbids: Sparks of Hope!
The first gameplay trailer of Shin Megami Tensei V! A new exclusive for Switch. It shows an upgrade in graphics as expected and we will be able to deal with demons as expected: by negotiating or fighting with them. And we have an official launch date: November 12, 2021
Wario is back with its own game! Warioware Get it Together. It will feature several minigames that will want to surprise players with their originality and comic design.
Monster Hunter Stories 2 got some showcase time! It's gameplay and visuals looks very smooth as usual in the latest titles of the franchise developed by Capcom
Mario Golf will be available from June 25 and Nintendo has just revealed some new free updates that will be coming.
Dragon Ball: Kakarot is finally arriving to Switch! Want to fly freely around its world, train as Goku and fight against the most iconic villain? Finally, you will be able to do it at Switch from September 24.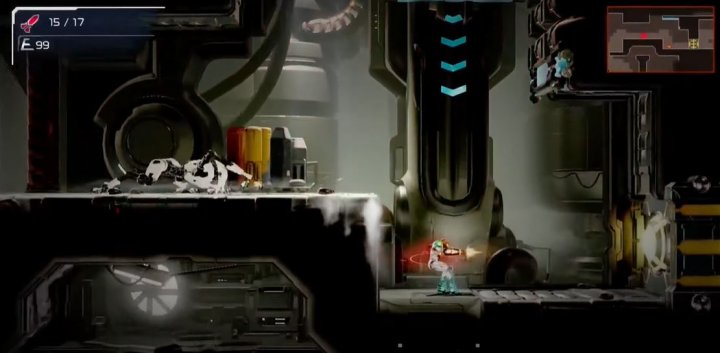 Surprise! Metroid Dread is a new 2D entry in the franchise that seems to bring back the classic style! For a long time, fans have been asking for a return of Samus. And it has an official date of release: October 8! "A new game with a new feel", Nintendo asserts. We can see that this time Samus will be followed by a robot that will provide us with new skills
New Mario Party! a classic from the party games! Mario Party Superstar will feature over 100 minigames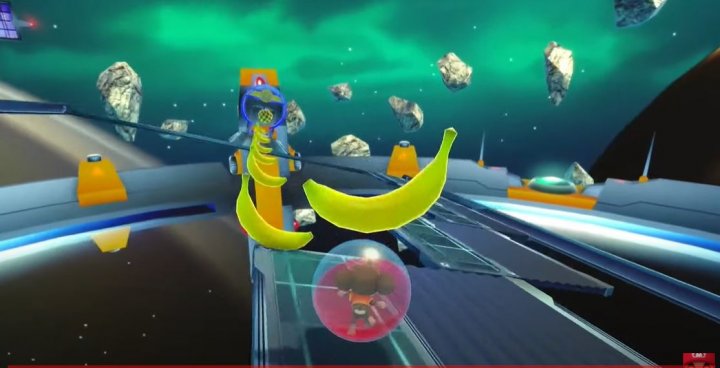 Super Monkey Ball: Banana Mania got new gameplay trailer and its arriving to Switch on October 5th
Guardians of the Galaxy, revealed at the Square Enix conference, is launching on Switch on October 26
Life is Strange: True Color and the remaster collection are launching in Nintendo Switch! The first one in September 10, the latter at some point this year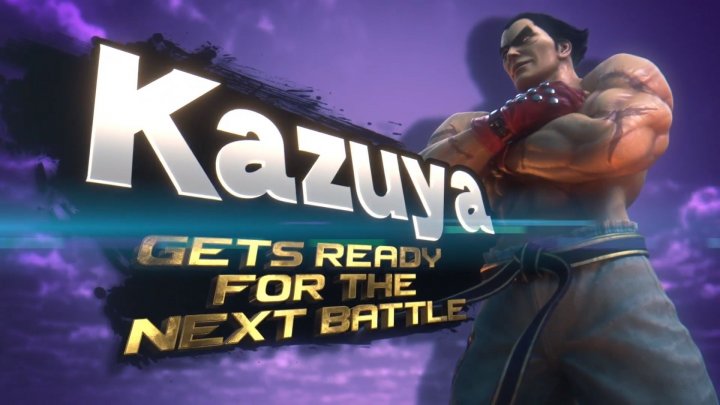 Masahiro Sakurai, director of Super Smash Bros Ultimate, has promised an in-depth showcase of Kazuya skills and move-set in the later Nintendo Treehouse.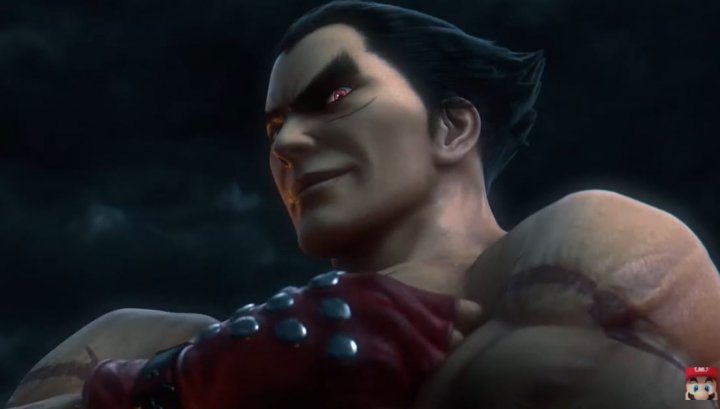 What a surprise! Kazuya Mishima, the legendary character from Tekken franchise is joining Smash Bros
As expected, Super Smash Bros Ultimate is receiving a new character as part of its Fighter Pass. Time to discover who is joining the battle!
There are less than 3 minutes to go!
What new games might be revealed?
Entering in the grounds of speculation, Nintendo has several IPs that might have new iterations: Xenoblade or Fire Emblem might return after successful installments. Mario Kart 8 has excelled at sales, and the possibility of a new Switch Pro leaves room for a new entry with visuals and gameplay improvements. A franchise like Golden Sun, whose last game was released in 2010, has also been mentioned time and again by fans but will Nintendo make a move regarding it?
Nevertheless, the surprise that might make Nintendo shine at this E3 2021 is the showcasing of highly anticipated titles like the sequel of The Legend of Zelda: Breath of the Wild, Metroid Prime 4, Bayonetta 3, Hollow Knight: Silksong, Splatoon 3, or Pokemon Legends Arceus... Fans are eager to discover more of these games that are not expected for 2021 (they don't have a launching date yet).
Hello everyone and welcome to our live coverage of the Nintendo Direct at E3 2021. After three days of conferences, E3 is coming to an end today, June 15th. Nintendo will lead the day with its event where there are expected several surprises and reveals.
The starting times of the event are the following: 9 am PT / 12 pm ET / 6 pm CEST
Microsoft's Xbox + Bethesda games showcase has become the big protagonist of this E3 (until now). The conference had everything that fans were waiting for this kind of event: several reveals of new games, many gameplay showcases, and a substantial amount of release date confirmations. But now, Nintendo is probably the only one capable of matching or even surpassing the quality of that event thanks to the possibilities its catalog brings.
The company has promised 40 minutes of new info on games mostly releasing in 2021. This means we will have a showcase of games already announced and coming soon, such as Pokémon Brilliant Diamond and Pokémon Shining Pearl, Mario Golf, or a new fighter for Super Smash Bros Ultimate.