NBA playoffs 2021
76ers' Embiid has knee troubles in loss to Hawks
Joel Embiid discussed his performance and fitness after struggling in Monday's defeat to the Atlanta Hawks.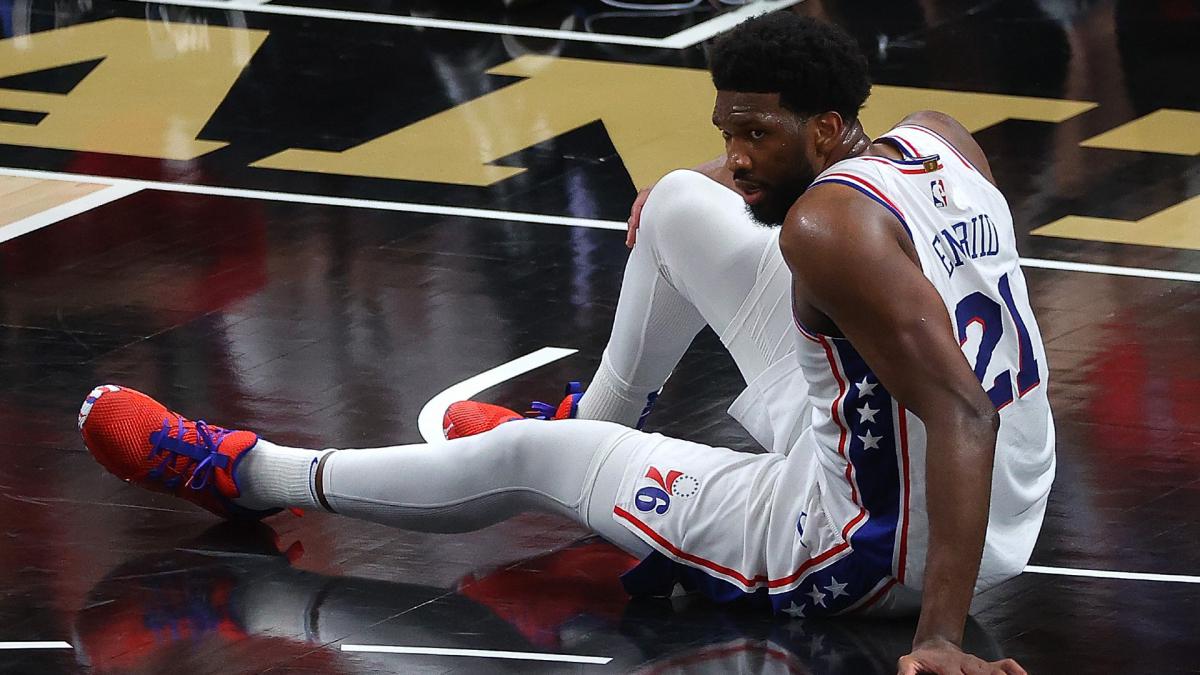 Joel Embiid said he was bothered by his knee problem after struggling on the floor as the Philadelphia 76ers squandered a lead in their 103-100 loss against the Atlanta Hawks.
Sustained Embiid knee issues
Embiid appeared to be hampered by the meniscus strain he sustained in the Eastern Conference first-round win over the Washington Wizards, missing a close-range layup 8.8 seconds from the end with the 76ers trailing the Hawks 101-100 on Monday.
NBA MVP runner-up Embiid went 0-for-12 shooting the second half, having spent some time in the locker room, as the Hawks – overturning an 18-point lead – rallied past the top-seeded 76ers to level the Eastern Conference semi-final matchup.
Embiid, who finished with 17 points and a playoff career-high 21 rebounds, told reporters post-game: "Great look. Great look. I just didn't have the lift.
"Thought I got fouled, too. But usually I would go up, especially for a bucket like that, try to dunk it.
"Try to get fouled and get an and-one. But ... not being able to jump for obvious reasons. ... It's tough."
Philadelphia's Embiid sustained a small meniscus tear in Game 4 of the first-round series against the Wizards, returning for the semi-final opener with the fifth-seeded Hawks.
"I guess it's already known," Embiid – the first Sixers player to have 20 or more rebounds in a postseason game since Hall of Famer Dikembe Mutombo in 2001 – said. "Don't need to explain ... I'm just trying to do the best I can.
"I thought in the beginning of the game, when I went back to the locker room, I just felt like I didn't have it tonight," added Embiid, who became the eighth 76ers player ever with at least 20 career double-doubles in the playoffs.