Monchi "I think Ramos is in talks with Real Madrid to stay"
Sevilla's Director of Sport believes Sergio Ramos will renew with Madrid. As for Papu Gómez: "He's happy, he's still only starting out with Sevilla"
Sergio Ramos has been linked with a move back to his old club Sevilla in recent weeks, but wherever he goes, the fact is that the centre-back will have to take a pay cut - a very large pay cut if he goes back to the Sánchez-Pizjuán. Sky Sports asked Sevilla's Director of Sport Monchi about the chances of the 35-year-old defender returning and this was his reply: "He's a Real Madrid player. I think he is in talks right now to stay at Real Madrid; that's all I can say about it right now".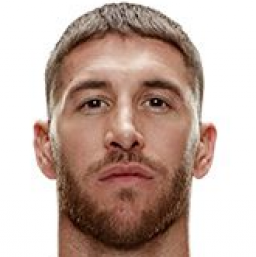 Monchi replies to Sevilla transfer rumours
Monchi also dismissed rumours that Sevilla are interested in signing a number of Serie A players such as Gian Marco Ferrari or Samu Castillejo. "Ferrari is a very good player and he is in an excellent team; I suppose you are asking me about him because the press wrote that we were interested in taking him. Every day they publish about 30 or 40 names of players that we supposedly want to sign, but there-s nothing in it. We have a lot of players in Castillejo's position - Ocampos, Suso, Rony Lopes, Papu Gómez... so again, there's no truth in that".
Lastly, is expecting a lot from Papu Gómez next season even though over in Italy, there have been suggestions that the Argentine midfielder, who joined Sevilla from Atalanta in January, could return to Serie A. "He's happy here and we are very happy with him. His journey with Sevilla is only just starting".