Real Madrid, Barça and Juventus will be in 2021/22 Champions League
All three Super League rebels have reportedly been sent their official invitations to next season's edition of Europe's premier club competition.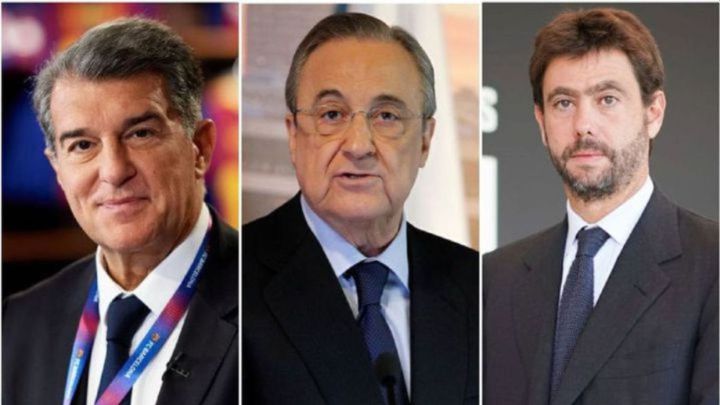 European Super League rebels Real Madrid, Barcelona and Juventus will play in the Champions League next season.
Three clubs sent 2021/22 Champions League invitations
Spanish radio station Cadena Cope has reported that UEFA, European football's governing authority, has sent Madrid and Barça's official invitations to the competition to the Spanish Football Federation, while the Italian media outlet ANSA says Juve and the Italian Football Federation have also received such a communication.
UEFA last week suspended disciplinary proceedings against Real Madrid, Barcelona and Juventus
This comes after UEFA confirmed last week that it was suspending disciplinary proceedings against the trio of clubs, who are the only teams yet to walk away from the Super League project.
That announcement followed a warning by the Swiss Justice Ministry that neither UEFA nor world governing body FIFA, which are both based in Switzerland, have the authority to take action against the clubs involved in the Super League.
The Swiss authorities intervened after Madrid, Barça and Juve had earlier won a ruling by a Spanish court that UEFA and FIFA could not punish them over their breakaway plans.
However, UEFA president Aleskander Ceferin has stressed that the halting of disciplinary proceedings "is not a definitive stop" to the body's attempts to punish the three clubs.
Nine other Super League clubs accept punishments
Having been met by a fierce media and fan backlash when it was announced in April, the Super League saw nine of its 12 'founding members' pull out within 48 hours of its unveiling.
The other clubs initially involved - AC Milan, Arsenal, Atlético Madrid, Chelsea, Inter Milan, Liverpool, Manchester City, Manchester United and Tottenham - agreed to a "reintegration" deal with UEFA in May, which includes accepting a 100-million-euro fine if they again seek to play in an unauthorised competition.
The six English clubs have also been fined around 3.5 million pounds by the Premier League, and have accepted a 30-point deduction and a 25-million-pound fine if they try to join a similar breakaway project in future.
The draw for the 2021/22 Champions League group stage takes place on 26 August.