Novavax covid-19 vaccine: How effective is it and who will get it?
A new coronavirus shot has recorded very promising results in clinical trials. Developers hope that it could be used to help speed up the global vaccination effort.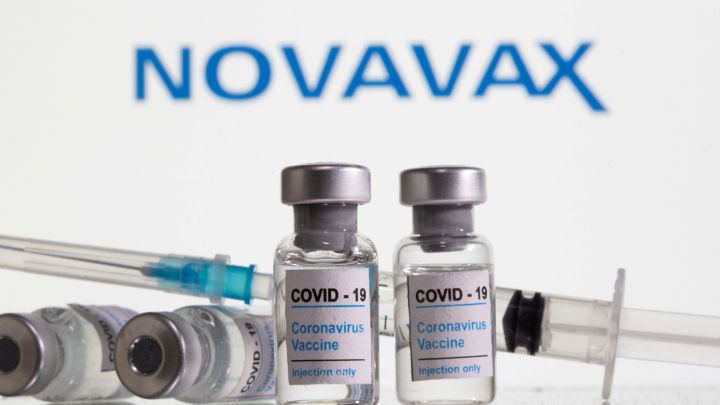 A new covid-19 vaccine could be on the way after American biotechnology company Novavax announced on Monday that clinical trials of its new shot had been successful.
The third phase of clinical trials, comprising of nearly 30,000 participants from the United States and Mexico, reportedly showed the Novavax vaccine to be safe and 90.4% effective at preventing infection.
Furthermore, the vaccine was found to be 93% effective against some variants and 100% effective at preventing moderate and severe disease. A statement from Novavax's president of research and development Dr. Gregory Glenn read: "These data show consistent, high levels of efficacy and reaffirm the ability of the vaccine to prevent covid-19 amid ongoing genetic evolution of the virus."
When will the Novavax vaccine be available in the United States?
The vaccine has recorded very impressive results in clinical trials but it may be a while before it becomes available in the US. Upon announcing the new data, Novavax said that they may not apply for emergency authorisation from the Food and Drug Administration until late September.
The picture has shifted significantly since last December, when health regulators around the world were desperately searching for viable vaccines. Recent reports suggest that a number of states are now facing the prospect of seeing millions of doses expire before they can be used, reflecting the sudden drop in demand for the shots.
Given that the US already has a surplus of the three already authorised vaccines, the FDA may well require Novavax to apply for the full license before it can be approved for use.
Novavax could be used to boost the global vaccination effort
The US is currently vaccinating fewer than one million people per day, down from a high of 3.3 million in April. Dr. Kirsten Bibbins-Domingo, chair of epidemiology and biostatistics at the University of California, said it is vital that doses are not wasted: "That would be a real outrage, given the need to get vaccines to some under-vaccinated communities in the US and the glaring gap in vaccinations and the inequity of vaccinations that we have globally."
There is hope that the Novavax shots could provide a solution to the global problem because it is easier to store and transport that the alternatives. At the moment, shortages of the materials required to manufacture the vaccines are hampering production but there is hope that Novavax will be producing up to 100 million doses a month by September.
This was actually Novavax's aim while developing the vaccine and company CEO Stanley Erck confirmed: "Many of our first doses will go to … low- and middle-income countries, and that was the goal to begin with."