NBA
Chris Paul out for COVID: what are the NBA's health and safety protocols, and when could he play again?
The Phoenix Suns swept the Denver Nuggets and are in the finals for the first time since 2010. They now wait for the winner of the Clippers vs. Jazz series.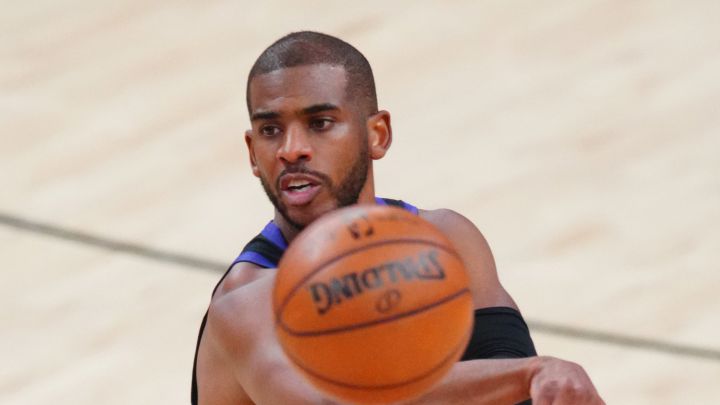 Chris Paul, 36, has entered the NBA's health and safety protocols for the COVID virus. The Suns' star, already sitting comfortably in the finals and waiting for the winner of the Jazz vs. Clippers series, could miss out on the start of the Western Conference Finals.

"CP3" could be ruled out anything from 10 to 14 days, according to Shams Charania of The Athletic. For the PG, this would mean that he will not make it in time for the beginning of the series between the winner of the Jazz vs.Clippers games. If that series goes to game 7, it would be played Sunday.

The rules for a vaccinated player can mean that Paul could be out of isolation sooner and ready to play for Phoenix earlier than the 14 to 10 days already mentioned.
Jalen Rose says Chris Paul is vaccinated so this really may be a matter of CP3 having the worst playoff luck in NBA history

That's just heartbreaking pic.twitter.com/Nv84D8TQQi

— Tyler Conway (@jtylerconway) June 16, 2021
What are the NBA's health and safety protocols? 

Independent cases or small occurrences that are to be expected are not subject to cancel the season.
-Anyone who tests positive can either go on a 10-day isolation route after the first test or test negative twice at least 24 hours apart via PCR testing
-Players who test positive will not be allowed to exercise for a minimum of 10 days.
-Additionally, players must be monitored for two more days in individual training before being allowed to continue normal practices
-Teams are limited to 45 members for traveling parties, including the 17 player rosterPlayers who don't follow the rules can face being fined or suspended.
The NBA may conduct unannounced inspections. Team Staff members are prohibited from going to bars, pools, spas, lounges, or to social gatherings with more than 15 people. On the road, members are permitted to dine outside of their hotel if the restaurant provides outside dining, is fully private for team members, and or has been approved by the league and player's union.