What is the Democrats' position towards ending unemployment benefits?
Democrats signal that they are giving up on extending $300 weekly federal unemployment boost as states move to end benefit before September cutoff date.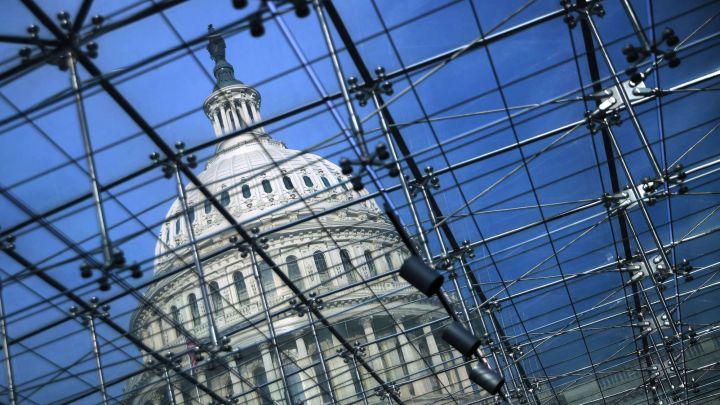 Louisiana will become the first Democrat-led state to end weekly $300 federal supplement to unemployment compensation. Meanwhile, in Congress advocates for the extra benefit see extending them beyond September as unattainable in the current political situation and given the latest economic data.
Instead, Democrats may try to fix the patchwork unemployment insurance system across the United States. A proposal by Senate Democrats would overhaul the country's unemployment system in the wake of the shortcomings laid bare by the covid-19 pandemic.
Federal unemployment programs set to expire by Labor Day
The Federal Pandemic Unemployment Compensation program, which currently provides an extra $300 per week to unemployment benefits, was created along with two other programs to support laid off workers during the economic crisis induced by the covid-19 pandemic. Despite resistance from GOP lawmakers, the measure, then $600 per week, was included in the CARES Act which Congress passed with overwhelming bipartisan support in March 2020.
The benefit was allowed to lapse in the summer of 2020 as Congress debated continuing covid-19 relief. Then-President Trump stepped in to use emergency funds from FEMA to provide a temporary $300 weekly boost. Since then, the weekly supplement to other state and federal unemployment compensation being received has been extended twice, most recently until 6 September.
Louisiana will stop paying the $300-a-week federal boost to pandemic unemployment benefits at the end of July — the first Democrat-led state to drop the assistance. https://t.co/6F9sM3DlFN

— CNN (@CNN) June 17, 2021
States move to end federal unemployment programs early
Citing a worker shortage and plentiful job opportunities as the economic opens up again, 26 states have now moved to end at least the extra top-up to weekly benefits, if not all federal unemployment programs before the September expiration date. Louisiana will become the first Democrat-led state to choose to do so. Louisiana Governor John Bel Edwards had planned to end the supplemental payments 1 August with schools reopening that month, freeing workers from child care responsibilities.
In a trade-off with Republican lawmakers, the $300 boost to unemployment benefits will end 31 July and the state will raise the maximum weekly benefits laid-off workers can receive to $275, an increase of $28 to take effect in 2022.
Indiana unemployed workers are taking the state governor to court in a first ever lawsuit over the governor's decision to end the state's participation in the federal unemployment programs. The plaintiffs argue that Governor Eric Holcomb violated state law requiring the state to "procure all available federal insurance benefits to citizens."
Families are trying to get back on their feet. But Republican governors are knocking them down—taking money out of their pockets while they look for jobs or struggle to find child care so they can get back to work. It's appalling.https://t.co/ymclSrpkSc

— Elizabeth Warren (@ewarren) June 16, 2021
Democrats see continuing $300 unemployment insurance boost as difficult
Given the fierce opposition from Republicans saying that the benefits are discouraging the jobless from seeking available jobs Democrats are looking beyond the extension of the $300 boost to state and federal unemployment benefits. Democrats are also considering the current economic data showing higher than expected inflation and lackluster job growth.
"We have to look at the data then and make a decision then. We don't know where the data is going to be and where inflation is, so I think all of that has to be considered," Representative Ro Khanna, a progressive leader, said.
Senator Ron Wyden, the Finance Committee Chairman who has been a major supporter of the enhanced benefits and blasted GOP states for cutting the benefits early said "I've long said pandemic unemployment programs should be tied to economic conditions on the ground." Adding "If that had been done in the rescue plan there wouldn't be these concerns about the arbitrary September cut off. But the way the budgetary effects of these policies are scored is an obstacle."
Senator Wyden and Senator Michael Bennet in April made a proposal for sweeping changes to how the US unemployment system would work. Their proposal would modernize the benefits allowing those laid off to access jobless assistance more quickly. It would also increase the weekly amount that the unemployed would have access to allowing many low- and middle-income workers to receive up to 75 percent of the wages they earned when they had stable employment.
This crisis has made it clear that our unemployment system is inadequate & unreliable for workers when they lose a job.@RonWyden & I have a proposal to strengthen & expand benefits while also tying them to economic conditions to prepare us for the future.https://t.co/OG86kxNtRm

— Michael Bennet (@SenatorBennet) April 14, 2021
It would also standardize the number of weeks that laid-off workers would have access to, giving workers in every state at least 26 weeks of benefits. In the case of another catastrophic event like the crisis produced by the covid-19 pandemic the self-employed and freelancers would also have access to unemployment insurance.
For now Democrats will try to save other unemployment programs that were created during the pandemic such as the Pandemic Unemployment Assistance (PUA) for gig-workers, self-employed and those who couldn't work because of the pandemic. "We'll see where the PUA specifically ends up, but I think we need to make more investments in UI generally and increase and make more effective the ability for all people to access UI," Representative Pramila Jayapal, chair of the Congressional Progressive Caucus said.