Sergio Ramos offered to PSG
Diario AS understands that PSG are studying taking the centre-back. Paris is the player's preferred choice but he also has other options.
Sergio Ramos has been offered to PSG during the past few hours. Diario AS understands from sources close to the French club that Ramos' agents have been in touch to tell them that the defender is available and open to playing in Ligue 1. As far as Ramos is concerned, it is one of the best options open to him - not just because some of his old team mates such as Keylor Navas and Di María are at the club, but also other Spanish players like Pablo Sarabia, Sergio Rico, Ander Herrera and Bernat. Ramos also like the fact that the coach, Mauricio Pochettino is a Spanish speaker. But above all, Paris is a great city, about an hour away from Madrid, so moving wouldn't be hugely disruptive for his family.
Ramos' options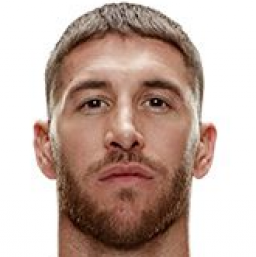 When Ramos found out that Madrid's offer was no longer on the table, he had no offers from any foreign clubs. It was only when he realised that he would not be continuing  at Real Madrid that his representatives started looking for another club. PSG need a central defender with experience seeing as Thiago Silva no longer at the club. His agents received enquiries in recent years from several Premier League clubs (Chelsea, City and United). In spite of being offered to PSG, the former Madrid captain's future remains very much up in the air.
Even the fiscal framework in place in France would favour Ramos ending up at PSG. In Paris 30% of a foreign worker's net salary is subject to special expatriate tax conditions applicable to all non-residents; that would effectively save PSG several million euros in terms of the player's gross salary and allow them to pay Ramos a wage not too far off what he was earning at Madrid. However, as Ramos maintains, more than the salary, his priority is signing a contract for two or three years.
Ramos and Mbappé as team mates?
For Ramos and those who handle his business affairs, the moment when it was announced that he would not be continuing at Real Madrid is key in determining his future. Now the football world knows that he is available as a free agent and there is no possibility of a confrontation with Real Madrid. If PSG seriously consider bringing Ramos on board, it could turn out that the defender will be team mates with Kylian Mbappé - Madrid's major transfer objective. The next few days will be vital in the future of the ex-captain who won 22 trophies during his time at Madrid.