Fourth stimulus check: could it be approved before July?
Although Americans won't see another federal Economic Impact Payment in July, there are other state and federal stimulus payments on the way.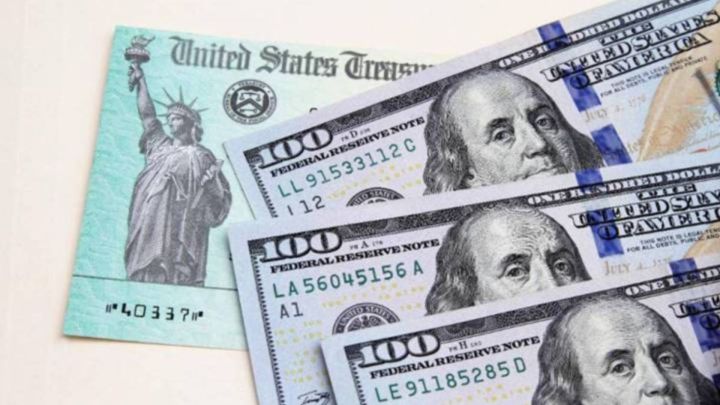 The US Congress is nowhere near approving a fourth stimulus check as it labors on working out the details of an infrastructure bill, which has started to make some headway. But that doesn't mean that Americans won't be seeing any new direct payments in the coming months.
Some states and local governments have devised their own stimulus programs for certain residents that will start going out beginning July. Parents with qualifying children will start seeing direct payments hitting their bank accounts in mid-July as well, as part of the Advance Child Tax Credit 2021.
Other states and local governments are sending out stimulus payments
Around the US states, at least one city and the Cherokee Nation are using federal stimulus money to give members of their communities an extra covid-19 relief payment. Maryland and California have already sent out payments to residents who claim the Earned Income Tax Credit in their respective state or hadn't received a federal stimulus check.
However, Governor Gavin Newsom upon announcing California's windfall budget surplus said that even more Californians could possibly get an extra $600 stimulus check or more. Those earning up to $75,000 will be eligible to get a Golden State Stimulus check once the state budget passes. The California Legislature sent the Governor a placeholder budget on 14 June a day before the deadline. The two sides will hammer out last-minute differences in the coming weeks.
Florida will send its first responders and educators a $1,000 bonus with funds received from the American Rescue Plan. The Governor signed the state's budget at the beginning of the month which included the extra cash for around 174,000 Florida first responders and nearly 180,000 educators. The money will be sent out through the summer.
New Mexico opened registration for residents who didn't receive a federal stimulus check on 14 June similar to December 2020. Residents will have until 25 June to apply for the direct payments which will depend on the availability of funds and will be issued to the lowest income households first. The payments will be sent out before the end of July.
The City council of Oxnard in southern California voted unanimously to give its essential workers a $1,000 hazard bonus for working during the covid-19 pandemic. Every essential worker, about 1,700 workers, who was employed at least three months during the health crisis will receive the "gratitude pay."
The biggest payment will go to members of the Cherokee Nation which is using $785 million of funds it received from the American Rescue Plan to send its more than 392,000 enrolled citizens a direct payment. Every enrolled Cherokee citizen, regardless of age, income level or place of residence will receive $2,000. In order to get the funds they will need to sign up at the Cherokee Nation's Gadugi Portal.
IRS will send advance Child Tax Credit payments in July
Around 88 percent of families in the US can expect monthly direct payments, if they choose to receive them, starting 15 July. As part of the American Rescue Plan the Child Tax Credit got a major overhaul. The amount of the refundable credit more than doubled and the income floor to receive it was removed. Families could receive a monthly payment of up to $300 per child under 6 and/or $250 per child under 18 at the end of the year.
In order to receive the payments, it is necessary to file a 2020 tax return, even if you haven't done so yet. Or for those who aren't required to file a tax return due to little or no income, the IRS has relaunched its Non-Filers online tool, so that those Americans can provide their information to the tax authority to get signed up for the monthly direct payments.