Ohtani goes into Home Run Derby mode with two homers
Los Angeles Angels star Shohei Ohtani flexed his muscles against the Detroit Tigers, while the Pittsburgh Pirates returned to winning ways.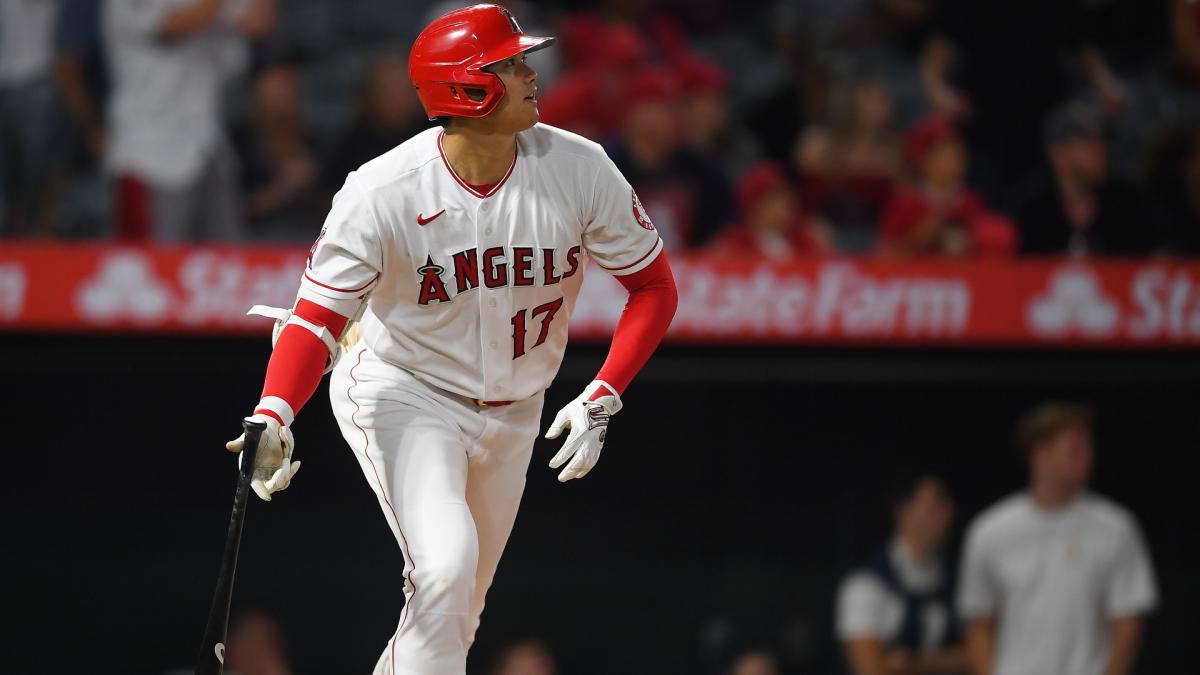 Shohei Ohtani put on a show with a pair of home runs as the Los Angeles Angels crushed the Detroit Tigers 11-3 in MLB action on Friday.
On the same day Ohtani announced his participation in next month's annual Home Run Derby, the two-way Angels star hit his 20th and 21st homers of the season to sink the Tigers.
Ohtani, who will be the first Japanese-born player to feature in the Home Run Derby – scheduled for July 12 in Denver, went long in a three-homer fifth inning for the Angels in Anaheim.
Angels sensation Ohtani then homered again in the eighth inning to become the second Japanese-born player with multiple 20-homer seasons, joining Hideki Matsui, who achieved the feat five times.
Pirates snap skid
The Pittsburgh Pirates prevailed 11-10 against the Cleveland Indians. According to Stats Perform, they became the second team in the modern era to allow 10-plus runs in a game in which they ended a double-digit losing streak, joining the Chicago Cubs (1982).
The Washington Nationals won their fifth consecutive game via a 1-0 victory over the New York Mets. Per Stats Perform, Washington have allowed seven total runs across their last eight games combined – the fewest over any eight-game span in franchise history (including Expos years).
New day, same story for Arizona
The Arizona Diamondbacks were blanked 3-0 by World Series champions the Los Angeles Dodgers as they fell to their franchise-record 15th straight defeat.
Yordan wins it for Houston
Yordan Alvarez produced his first walk-off hit as the Houston Astros edged the Chicago White Sox 2-1. His shot gave Yuli Gurriel enough time to dash to home plate for the winning run.
Friday's results
Pittsburgh Pirates 11-10 Cleveland Indians
Washington Nationals 1-0 New York Mets
Oakland Athletics 5-3 New York Yankees
Baltimore Orioles 7-1 Toronto Blue Jays
Atlanta Braves 9-1 St Louis Cardinals
Miami Marlins 10-2 Chicago Cubs
Minnesota Twins 7-5 Texas Rangers
Kansas City Royals 5-3 Boston Red Sox
Houston Astros 2-1 Chicago White Sox
Colorado Rockies 6-5 Milwaukee Brewers
Los Angeles Angels 11-3 Detroit Tigers
Los Angeles Dodgers 3-0 Arizona Diamondbacks
San Francisco Giants 5-3 Philadelphia Phillies
San Diego Padres 9-2 Cincinnati Reds
Seattle Mariners 5-1 Tampa Bay Rays
White Sox at Astros
The Astros can claim their series against the White Sox on Saturday. Framber Valdez gets the start for the Astros as the White Sox counter with Lance Lynn in Houston.