Antoine Griezmann has decided when he will move to MLS
In an interview with 'Le Figaro', the Barcelona forward set a date for when he expects to take the next step in his career with a move to the United States.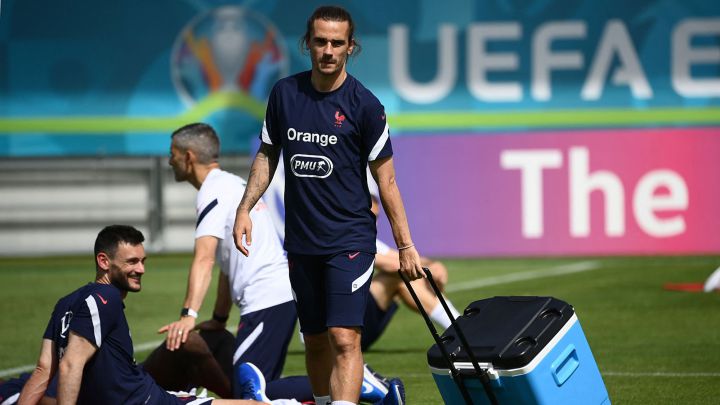 Antoine Griezmann is making plans for when his time Barcelona is over. The French forward's dream has always been to play in the United States one day, as AS has reported many times in the past. Now he appears to have settled on a date to make it happen. Griezmann is with the France squad at Euro 2020 and has been performing well at the tournament after a patchy season with Barcelona. In his autobiography, Griezmann wrote about his desire to play in MLS but it's a move which will require careful planning.
Griezmann follows the NBA and NFL
A huge basketball fan, whenever he has spare time, he occasionally likes to fly over to the States to watch an NBA game. He also follows NFL, and has an affinity with American sports culture in general. His plan is to experience it to the full when he and his family move out there.
"Mi contract with Barcelona runs until June 2024 and after that, I think it will be the right moment to go to the United States. I love that country, their culture, the NBA and I would love to discover more about it, along with my family when we move out there," the player said in an interview with Le Figaro. Griezmann is now 30 years old and has another three years left on his contract with Barcelona. In his interview with Le Figaro, he also admitted that he cannot see himself playing for another club - at least at the moment. When he is 33, he will seek a new adventure. But before that, he has objectives to reach with Barcelona. "I have another three years. I have to focus on my career, because it could all come tumbling down at any moment... I would love to play in the US but as a top player in a team which can win the MLS, not when my legs have gone and I have nothing left to offer out on the pitch," he concluded.