NBA PLAYOFFS 2021
NBA Conference Finals 2021: can fans go to the arena amid covid restrictions?
With the conference finals for the East and West both getting underway, we look at what the current situation is for supporters getting courtside.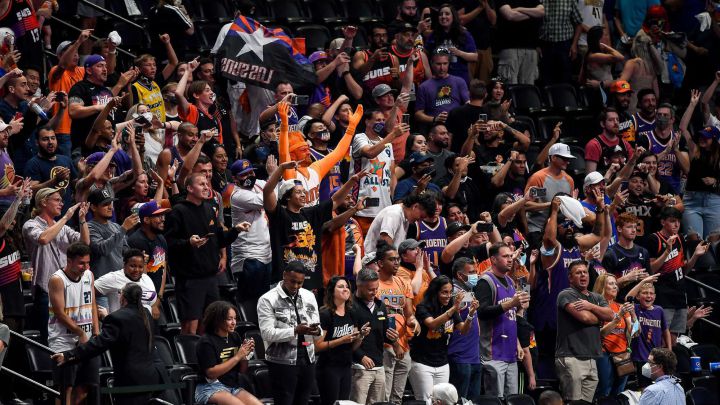 As we head into the excitement of the NBA Playoff Conference Finals, questions are being raised once again on the limits being placed on supporters getting in to cheer on their heroes. With the teams playing in different states, and of course stadiums being of varying sizes, we consider the latest guidelines...
NBA Eastern Conference Final
Team: Atlanta Hawks
Arena: State Farm Arena
Capacity: 16,888
The original plan was for less than half the capacity to be used but the State Farm Arena was increased to full capacity as they went into the playoffs.
Team: Milwaukee Bucks
Arena: Fiserv Forum
Capacity: 17,341
After initially being approved to have around 50% capacity, The Bucks is now enjoying the noise of 16,500 fans, that's 95%.
NBA Western Conference Final
Team: LA Clippers
Arena: Staples Center
Capacity: 19,068
Initially looking at around a third of the capacity being used The Clippers upped that to full attendance as things got more interesting in their conference final chase against The Jazz.
Team: Phoenix Suns
Arena: Phoenix Suns Arena
Capacity: 18,055
The Suns are allowing just shy of 90% of their capacity as 16,000 fans make their support heard in the arena.