Manchester United open to Varane-Pogba swap deal
Manchester United are not keen on meeting Real Madrid's asking price for Raphael Varane but could be tempted to do business by including Paul Pogba.
"There will be less movement in the summer transfer market, but some of them will be big ones," several agencies have told AS. "And there will be a lot more swap deals than financial transfers." Real Madrid are unlikely to be one of the club's making any kind of splash in the market, having been forced to shelve their plans to try and sign either Kylian Mbappé or Erling Haaland, but an opportunity may have presented itself as a side-effect of the long-running contract stand-off with France defender Raphaël Varane: the possibility of doing a swap deal with Manchester United for Paul Pogba.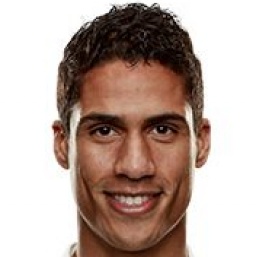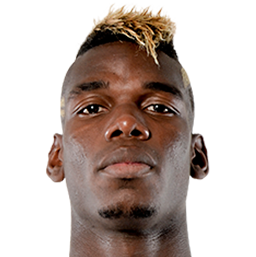 Madrid's midfield is one of the strongest in Europe, but there is little doubt that Luka Modric (35) and Toni Kroos (31), who is reportedly considering retiring from international duty after the Euros, only have so much left in the tank. Casemiro is now 29. Pogba has always been on Madrid's radar and was one of the players Zinedine Zidane tried to sign various times without success during the Frenchman's time in the dugout. The Bernabéu board tried on two occasions to meet Zidane's request, most notably when the France international elected to rejoin United from Juventus in 2016.
Varane may follow Sergio Ramos out of Real Madrid
Varane, who has been considering his future at the Bernabéu for some time and has now lost his central defensive partner Sergio Ramos, has been linked with Old Trafford before and sees United as a viable option for a move. That is where Madrid can take advantage. According to media reports in the UK, United are not willing to go any higher than €30m or €40m for Varane, who has only a season left on his Madrid contract. The Old Trafford board have set their sights on Jadon Sancho as their big summer signing and will have to pay out around €75m-€80m to persuade Borussia Dortmund to do business.
Varane has an offer on the table from Madrid to extend his deal but if he decides not to, the Liga side would prefer to cash in this summer rather than see him leave on a free in 2022.
Pogba has an offer on the table from United
According to sources close to Pogba consulted by AS, the France midfielder would be delighted to move to Real Madrid. Like Varane, his current contract expires in 2022 and United have made offers for him to extend his deal further after triggering a unilateral one-year extension. Pogba will sit down with United after the Euros and see what is on the table, with the same sources suggesting it is more a case of what the Old Trafford board is considering in terms of signings rather than an economic issue for the player. But if Madrid decide to throw his name into the hat over any deal for Varane, it may change the course of the negotiation.