Ramos prefers PSG over Premier League move
The former Real Madrid captain has offers from PSG, Manchester United and Manchester City on the table, but is leaning towards a move to Paris.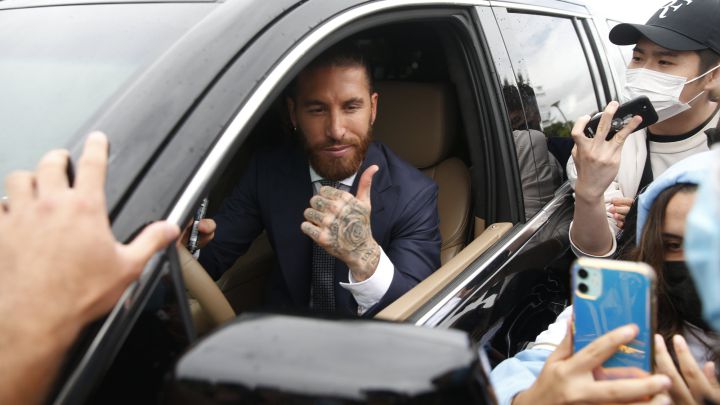 With his Real Madrid career behind him, Sergio Ramos must now choose a new club after 16 seasons at the Bernabeu. And it appears PSG is now the most likely option for the defender.
As AS understands, aside from the offer from PSG, the 35-year-old center back has two other options on the table with Manchester City and Manchester United. Although City have not made any meaningful approaches given the fact that Pep Guardiola has no urgent need for defensive reinforcements.
Ramos leaning towards PSG
Between the two Manchester clubs, Ramos had prioritized the Red Devils on account of the club's long history as one of English football's great clubs. However, as AS can confirm, PSG's offer is financially superior to that from Old Trafford.
Aside from the financial incentive, the opportunity to move to Paris will be another attractive factor for Ramos. The French capital is the ideal destination for both him and his family and the Ligue 1 giants are also willing to offer him the two-year contract that he is looking for.

Just hours after Ramos' Real Madrid farewell press conference, PSG representatives were already making approaches to the veteran defender, who is set to be one of the main protagonists of this summer's transfer window.