"Mbappé has asked to leave PSG"
French journalist Daniel Riolo has assured that Real Madrid target Kylian Mbappé has asked to leave PSG and has no desire to remain a the club.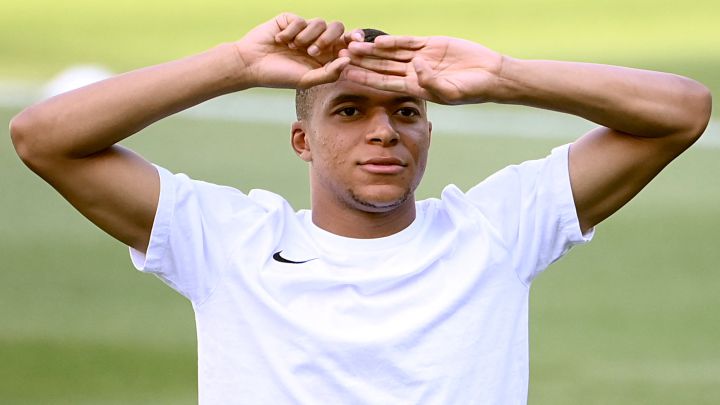 While Kylian Mbappé has refused to discuss his future while on duty with France at Euro 2020, the subject continues to fill pages and air time in the French media.
Mbappé has yet to agree to a new deal at PSG that would extend his current contract beyond 2022, while Real Madrid are hoping to sign the French star this summer or next summer at the latest, when he could leave on a free transfer.
The latest news on the matter from France will be warmly received at the Bernabéu, with journalist Daniel Riolo assuring that the player has requested to leave PSG.
Mbappé wants to leave PSG - Riolo

"I know that Mbappé has asked to leave, but it is complicated because first you have to find a club that has the money to pay him. But the latest development is that he really doesn't want to stay," said Riolo on RMC Sport's After Foot programme. "If he doesn't leave this summer, he will be free next season. And that is why Doha does not want to hear him speak."
He added: "If Mbappé expresses that desire to leave, it means that he has to find a club and then PSG has to move to find him a replacement. But yes, the news is that Mbappé does not want to stay at PSG."
This news comes just over two weeks after PSG president Nasser Al Khelaifi stated that Mbappé would never leave the club. "I am going to be clear: Kylian will stay in Paris, we are never going to sell him and he will never leave on a free transfer," Al Khelaifi told L'Equipe.
Mpappé focused on Euro 2020
Whatever Mbappé's desire is, any decision on his future will remain on hold until after Euro 2020. France currently lead Group F and have already mathematically qualified for the round of 16 ahead of their final group game against Portugal on Wednesday, where the PSG star will look to net his first goal of the tournament.
Before the tournament, the 22-year-old continued to leave his future very much up in the air despite the strong assertions of Al-Khelaifi.
"I have to make the right decision, which will be difficult; I need to look at all of my options to make a decision which is right for me," he said in an interview with France Football. "Right now I am in a place where I am happy and settled. But is it the best place to be? I still don't know the answer to that."