Liga MX confirms major financial hit due to covid-19 pandemic
The president of the Mexican football league had a meeting with the LaLiga president, Javier Tebas, where they spoke about the financial impact from the pandemic last year.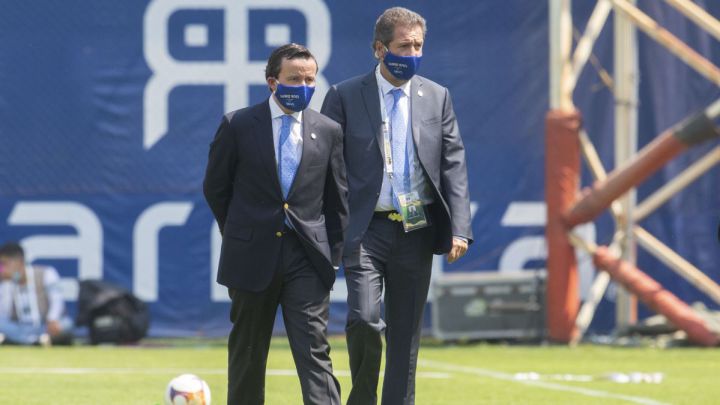 Many football teams and leagues around the world are still trying to recover financially from the coronavirus pandemic during the 2020/21 season. One of those leagues is the Liga MX who according to their president, Mikel Arriola, have lost millions of dollars and they are still trying to recover.
Playing with empty stadiums affected the economy
Arriola had a meeting with the LaLiga president Javier Tebas to discuss the final impact that the pandemic left with the games being played behind closed doors among other problems. It was until April from this year that fans started to be allowed back in at a limited capacity.
"Let's assume that the coronavirus pandemic is over by now, during the second semester of 2020 all the games were played behind closed doors. During the first semester of this year some fans were allowed back in in a 20 to 50 percent capacity. So during the coronavirus pandemic the Liga MX lost around $196 million," said Arriola.
That is a lot of money and many clubs have lost a lot of revenue due to the pandemic, which is not over yet in Mexico with the number of cases increasing each day. Fortunately, we have been able to recover some of that money during the first semester of the year, but we are nowhere near normal yet."
On the other hand, Javier Tebas spoke about the struggles they went through during the pandemic, because Spain was one of the epicenters of the virus in early 2020. When it was allowed for the LaLiga to resume, they had to do more planning with the charter flights and the hotels they had to open amid the pandemic.
"We worked a lot with coordinating flights with each of the LaLiga teams. Then we had to create a safe environment for each player to practice and get back in shape after months of being in lockdown. The players had to go train and go home immediately at first and we took a big risk doing that. Fortunately, every club cooperated with all the planning we did to resume the LaLiga season," said Tebas.
We did have a problem with Palma de Mallorca, because there were no hotels for the players to stay prior to their match. So we had to open one for that reason in that city, because the team had to be in a safe environment during the coronavirus pandemic. Actually we had to open hotels in a lot of cities in order for us to resume the league," he added.