Barcelona: Nobody wants Coutinho
Barcelona are starting to think that no club is interested in taking the Brazilian playmaker - not even on loan like his move to Bayern two seasons ago.
Philippe Coutinho continues with his recovery back home in Brazil. The Barcelona player fell injured on 30 December and has remained sidelined for much longer than the club's medical staff expected. Coutinho, the most expensive signing in Barça history, looks like he may be given a new opportunity at Camp Nou because the club has the impression that no one else will come in with an offer for him. Not even on a loan deal - similar to the one which the player accepted a couple of years ago when he went to Bayern Munich, and ended up winning the Champions League with them.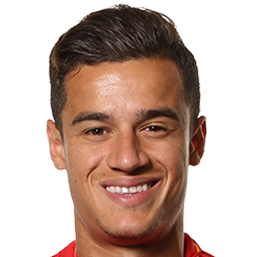 Coutinho's rehabilitation
In the Week 16 meeting with Eibar, Coutinho suffered damage to the external meniscus in his left knee and underwent surgery in Brazil at the start of the New Year. A few months on, after a lengthy rehabilitation process during which the discomfort in his knee persisted, he continued his recovery in Qatar but without making any progress. He returned to Brazil for a second operation  in an attempt to be back in time for the Copa América but he failed to make the list.
Last season, Coutinho played just 12 games for Barcelona, in which he scored a couple of goals. Considering his situation, it's hardly surprising that there are no takers for him in the transfer market.
In today's edition of L'Esportiu, it was reported that Barcelona's Technical Secretary has practically accepted that no offers are likely to come in at all for Countinho, which means he will spend the new season at Barça.
He is one of the top earners in the first team squad and apparently not too keen to find a new club where he would be forced to take a salary cut. Barcelona have around 50 million euros left to pay off what they owe for Countinho and the options of them selling him, even to a club in England where he is still highly-rated, are practically zero.

Slim chances of a loan deal
The chances of a loan deal like the one which Barcelona arranged with Bayern Munich in 2019 are also slim. On that occasion, the German club agreed to pay the player's wages as well as giving Barcelona 8.5 million euros as part of the deal. But at the moment, with the economic crisis that came as a result of the pandemic, few clubs if any would have the means to finance a loan deal at that price.
When he took charge of the team at the start of last season, Ronald Koeman publicly expressed his faith in Coutinho, saying he deserved a new chance. The Brazilian featured in the starting line-up for the first few games of the campaign and while he started well, his form gradually dipped up until his season was cut short by the meniscus injury shortly after Christmas.