"Mbappé will end up at Real Madrid"
André Villas-Boas has said he is certain that Kylian Mbappé will end up at Real Madrid, and revealed that he has advised Cristiano Ronaldo to stay at Juventus.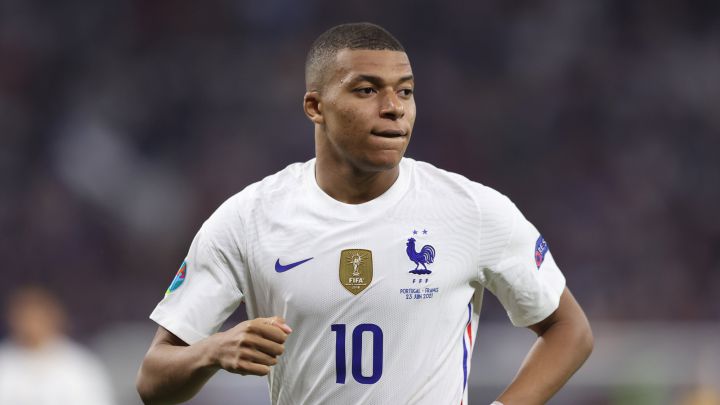 Portuguese coach André Villas-Boas has given an interview to German newspaper Bild, in which he discussed this summer's transfer market and the two footballing superstars who have been among the main protagonists of recent transfer speculation, Kylian Mbappé and Cristiano Ronaldo.
Villas-Boas, who has been without a club since he left Olympique Marseille in February this year, stated he is sure that Mbappé "will end up at Real Madrid sooner or later".
Furthermore, the Porto-born coach believes that both Kylian Mbappé and Neymar must leave PSG for the sake of their futures. "I'll be honest, the simple fact that they haven't won the league championship shows that it (PSG) is not the right place for them," he told Bild.
Mbappé "has requested to leave PSG"
Villas-Boas statements come days after French journalist Daniel Riolo claimed that Real Madrid target Mbappé has no desire to stay at the Parisian club and has already put in a transfer request.
"I know that Mbappé has asked to leave, but it is complicated because first you have to find a club that has the money to pay him. But the latest development is that he really doesn't want to stay," said Riolo on RMC Sport's After Foot programme. "If he doesn't leave this summer, he will be free next season. And that is why Doha does not want to hear him speak."
Ronaldo should stay ay Juventus - Villas-Boas
Regarding his compatriot Cristiano Ronaldo, who has been heavily linked with PSG and his former clubs Real Madrid and Manchester United in recent months, Villas-Boas stated that the best thing for the Madeira-born striker is to stay in Turin, revealing he had already advised him to do so.
"Juventus have a new coach, Massimiliano Allegri. For Ronaldo it is another great challenge. Allegri has already given the club a lot of successes and has a great reputation there. So I advised him to stay. For him it will be a bigger challenge than going to PSG, for example ", declared the Portuguese coach.
Villas-Boas sees no €100m transfers this summer
Giving his analysis of the transfer market and the financial situation of the big clubs, the Portugeuse coach does not foresee any major movements like in previous summers due to the impact of the coronavirus.
"I don't think there are going to be large sums of money involved," he said. "This crisis has changed the situation and has once again given clubs a sense of financial responsibility. Before the coronavirus, the €100 million signings were taking place normally. For the cubs, these types of operations backfired on them."
The former Marseille boss was finally asked about Jose Mourinho and the possibility of the new Roma coach one day taking over the Portugal national team: "José said that one day he would be the coach of the Seleção. I think it would be a good decision," he replied.