REAL MADRID
Eden Hazard injured in Belgium win has alarm bells ringing
The Madrid playmaker asked to come off in the 68th minute of the Round of 16 match against Portugal, and as he left he held onto back of his right thigh.
Eden Hazard has once again set off the alarm bells. The Real Madrid forward requested to come off the pitch in the 86th minute of Belgium's Euro 2020 Round of 16 clash with Portugal on Sunday.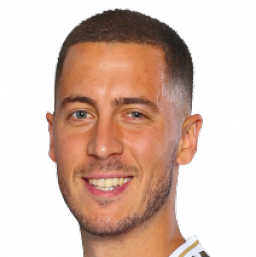 Hazard injury problem to be assessed
The Belgian went to press Sergio Oliveira and felt a tweak on the back of his right thigh. He put his hand to his leg and immediately asked to be substituted. As the ball was still in play he tried to help out in defence as Portugal pushed for an equaliser but the limp was obvious. It wasn't long until he was replaced by Carrasco.
Hazard was arguably having his best performance of the tournament, and he's looked much sharper since on international duty. Despite not scoring or assisting, the Madrid winger was very involved and the effort he was putting in was clear. And it's possible that it was this effort that caused the new injury, given that his body has not had a steady run across the season.
While on the pitch, the Belgian made 42 passes, of which 36 were good (86%), had 18 challenges (winning nine), one shot wide and four fouls conceded. But beyond the numbers, Hazard showed many of the positives that Los Blancos have been waiting patiently for.