Messi contract talks: decisive hours ahead of 30 June expiration date
With the expiration date on Lionel Messi's Barcelona looming heavily, the club remains confident that the captain will put pen to paper on a new deal at Camp Nou.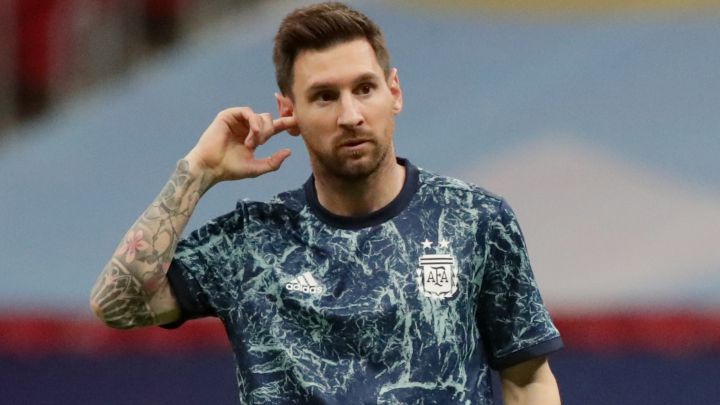 Barcelona have reached the decisive hours before the imminent expiration of Leo Messi's contract at Camp Nou.
At midnight on Wednesday 30 June, Messi will cease to belong to Barcelona for the first time in 17 years. But even amid these tense and urgent final moments, the club remains optimistic that the situation will be resolved.
Messi is currently playing in the Copa América and before leaving the Catalan capital to join up with the Argentine camp, he received a proposal from Barça president, Joan Laporta. That proposal is structured as a long-term contract, reportedly one covering ten years that would go far beyond his retirement as a footballer.
The Barcelona contract on the table for Messi
The offer on the table would see Messi, who turned 34 on 24 June, play at Camp Nou for two more seasons, after which he would be free to join an MLS franchise (likely Inter Miami) before returning to Camp Nou to take up a non-playing role within the Barcelona hierarchy.
Aside from these conditions, is, of course, the one most valued by the Argentine captain: the reconstruction of the current sporting project which would enable Barcelona to once again battle for the big titles and regain the grandeur the club has lost in recent years.
This is the part of the deal that is the most appealing to Messi and on which the club's optimism regarding renewal talks is based. In this sense, the club is confident that the arrival of signings, Memphis Depay, Eric Garcia, Emerson Royal and, above all, Kun Agüero, a close friend of the Blaugrana star, has significantly improved the chances of Messi agreeing to a new deal.
Messi contract talks complex
However, what is evident is that no matter how much good will there is, a contract of this complexity will not be closed quickly. As reported by Manu Carreño for Cadena Ser radio programme El Laguero, Messi's advisers are currently polishing the financial details in the drafting of the contract, especially considering that he had previously had problems in this regard.
As the hours tick by on 29 June, white smoke is soon expected to billow from Camp Nou. And on the day President Joan Laporta celebrates his 59th birthday, he is waiting for the best gift of them all: Messi's signature on a new contract.