I made the best decision when I went to Europe - Lainez
The Mexican international was criticized for leaving Club América at an early age to sign with LaLiga side Real Betis in 2019.
Diego Lainez made his debut with Club América in the Copa MX group stage game against Santos Laguna on 1 March 2017. Three days later he made his league debut against Club León, becoming one of América's youngest players to debut for the first team at age 16.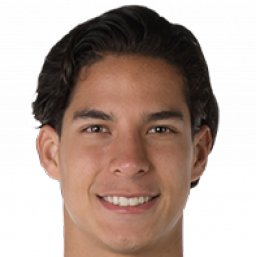 Since his debut Diego Lainez became one of the players to watch in Mexican football because of his talent. His performances on the pitch with Club América awoke the interest of several clubs in Europe and in 2019 Real Betis decided to sign the 21-year-old.
Lainez has not seen the minutes he expected
When Lainez left Club América, Miguel Herrara was the manager and he said that the Mexican international should've waited a little longer before making the jump to Europe. According to Herrera, Lainez needed to consolidate with América's senior team for a season or two, before joining Betis.
"Personally, I made the best decision when I went to Europe and finished my development as a footballer. Everyone has their own opinion, but I know it was the best decision for my career. I would advise any young player to do what I did if you ask me," said Lainez in an interview with Pasión W.
Lainez has showed a lot of progress after two seasons with Real Betis. The 21-year-old winger made 21 league appearances last season and he started 8 games, giving one assist. Currently he is at camp with the Mexico Olympic team, who will play tomorrow against Panama in Nashville, Tennessee.