Ramos-PSG talks intensify
Talks between PSG and Sergio Ramos have intensified this week, with the former Real Madrid captain understood to favour a move to Paris over other options on the table.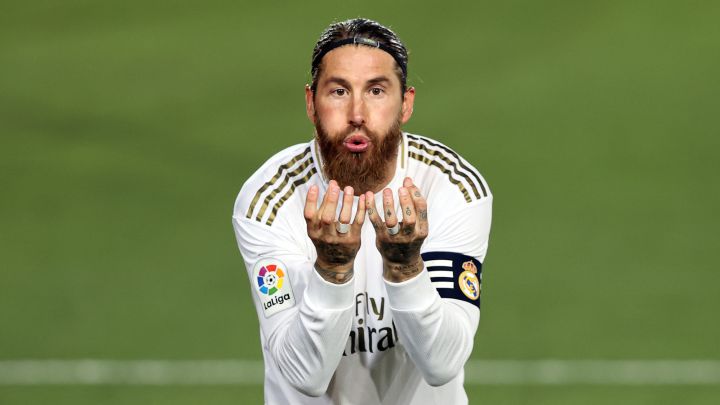 PSG look set to be one of the most active players on the transfer market this summer, at the same time that the club is making every effort to tie down star striker Kylian Mbappé, who is a prime target for Real Madrid.
The Parisian club has already closed the signings of Liverpool midfielder Gini Wijnaldum, Dortmund full back Achraf Hakimi and AC Milan keeper Gianluigi Donnarumma. Now one of its next priorities is securing Sergio Ramos, who leaves Real Madrid as a free agent this summer after 16 seasons at the Bernabéu.
As L'Equipe reports and as AS revealed last week, PSG has already opened talks with the veteran defender, who has also reportedly had approaches from Manchester City, Manchester United and Bayern Munich.
PSG favourites to land Ramos
While PSG are well covered in central defense with Marquinhos and Presnal Kimpembe, the club are keen to add 35-year-old Ramos' experience to bolster their quest for their first Champions League title.
This week talks between the club and the player's representatives have intensified. While Ramos wants a two-year contract, as well as an annual salary matching the €13 million-a-year he earned at Madrid, PSG has so far offered him a one-year deal with the club reserving the option of an additional year.
With negotiations set to intensify over the coming days, PSG are currently the best-positioned club to land Ramos. Aside from the financial incentive offered by the Ligue 1 outfit, the opportunity to move to Paris will be another attractive factor for Ramos, for whom family considerations will play a big part in his decision-making. The Madrid defender is understood to favour the French capital over Manchester and Munich due to factors such as its climate and lifestyle offering.