BARCELONA
Messi is no longer a Barcelona player, Laporta urges calm
Messi became a free agent at midnight, but Laporta says he is confident he will sign a new deal. In Argentina, they believe it will be after the Copa America.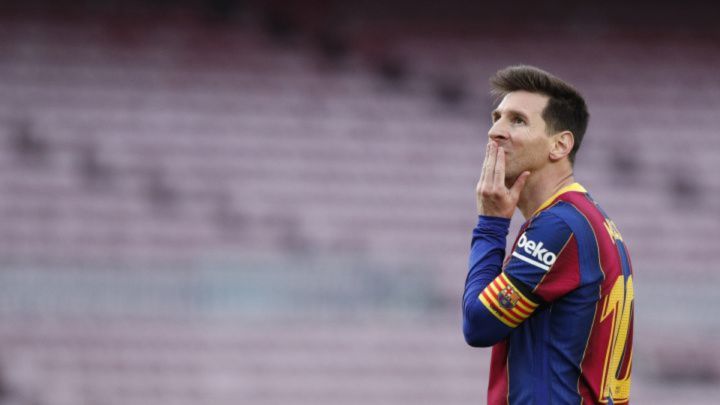 Since midnight, Lionel Messi is now a free agent and without a club. The Argentine star's contract with Barcelona, which began in 2001 when he was 13 years old, has come to an end. The Catalan club remains optimistic and confident that Messi will sign by accepting the club's proposal. In fact, president Joan Laporta said upon entering the club's offices that he was "calm" on the matter.
Messi on international duty
In Argentina, they believe that the No 10 will sign a new deal once the Copa America ends. Messi is currently playing in Brazil and the tournament will come to an end on 11 July.
For Messi, this competition and the Albiceleste national team are of paramount importance and he does not want anything to distract him from achieving a goal he has been pursuing for a long time.
Beyond the concern that may be caused by the fact that the best player in the club's history is out of contract as of Thursday, there are some additional matters to take into account.
Not covered out of contract
The most notable is the fact that if Messi picked up an injury during the course of the Copa America while out of contract, the Argentine would be excluded from the club's medical cover and in turn Barcelona would not receive the agreed insurance compensation from FIFA for the days he is out of contract.
This is a different situation, for example, to that of Ousmane Dembélé, injured with France during the European Championship and who will be out for four months, during which time the Blaugrana will receive compensation of €20,548 per day and up to a maximum of one year under the FIFA Protection Programme.
In addition, as reported by Catalan outlet Sport, while Messi remains out of contract, the team will not be able to use his image on the new shirt or anything related to the upcoming season. They can't even sell Messi's jerseys for the 2021/22 campaign in their official shop.
LaLiga to decide on 'signing'
But beyond commercial issues, there is a question that affects the planning of next season as to whether Messi's signature from 1 July is considered a renewal or a signing. If LaLiga president Javier Tebas considers it a signing it would affect the team's salary cap.
It remains to be seen when the club's greatest ever player puts pen to paper but Barcelona fans can keep calm, according to president Laporta.