Koke: "We're doing our best to bring some emotion to Euro 2020!"
The Spain midfielder warned of the dangers of underestimating Switzerland, the team's opponents in the quarter finals of Euro 2020.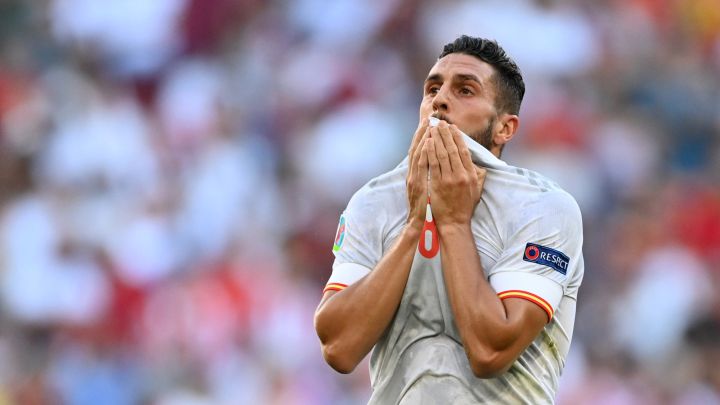 Koke Resurrección has warned that Switzerland, Spain's rivals in the quarter finals of Euro 2020, have demonstrated that there is actually very little between the teams taking part in the tournament - an observation which France learned to their detriment for thinking they had done enough to win their Last 16 tie only to be knocked out on penalties.
"I think that more than some of the crazy results we've seen at the Euros being, these days, there are no easy rivals - any team can beat you. Like we saw in the France-Switzerland game; they thought the game was wrapped up but the Swiss came back into it. The same thing almost happened to us," Koke explained in a live Q+A for Adidas on social media.
"It's not easy to beat any rival and you have to maintain concentration for the full 90 minutes to win. You can be made to pay for any small detail in these kinds of tournament," he added, as Spain focus now on this weekend's quarter finals.
Epic clash against Croatia
Koke added that he and his team mates are delighted with the good moment that Spain are in and to have come through a tough knockout tie against Croatia.
"We're really happy with how things are going. After so much suffering, battling to do a good job, we have been rewarded with a place in the next round. Now we have another big game against Switzerland - it's not often that you get the chance to be in the quarter finals of the European championships. We can't wait to play the game," he said.
On a lighter note, Koke looked back on the rollercoaster ride which Spain endured against Croatia - a game which certainly wasn't for the faint-hearted, when he joked, "You have to put a little emotion into the mix to make it fun. It's good to get a few hearts fluttering".