René Ramos arrives in Paris
Gol TV claim that Sergio Ramos' brother and agent was spotted getting on a plane bound for the French capital this morning.
René Ramos, brother and representative of Sergio Ramos has arrived in the French capital according to Gol TV. Journalist Sergio Quirante maintains that the player's brother caught a Paris bound flight this morning just one day after Sergio became a free agent with Real Madrid and the player failing to agree a mutyally suitable contract extension. 
The Camas born defender has been linked with a series of clubs including Bayern Munich, Manchester City and PSG but as things stand it's the Ligue 1 side who lead the race for the player's signature.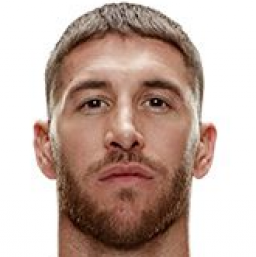 Ramos and contract length
Ramos became a free agent last night (Wednesday 30 June) after Real Madrid offered the player just a 12 month extension with Ramos anxious to secure two years. After the player agreed a salary decrease and ended up accepting the one season extension, he was informed by Real Madrid that the offer had 'expired'.
35-year-old Ramos is holding out for a two year deal with PSG although the player from Seville is apparently disposed to accepting 12 months with an option as an add-on clause based on reaching a series of objectives.