REAL MADRID
Varane transfer: Real Madrid, Manchester United and Pogba
The Premier League giants have already secured a big money move for Jadon Sancho and have begun negotiations with Los Blancos for their French defender.
The Varane case is heating up. Now that Manchester United have completed the signing of striker Jadon Sancho from Borussia Dortmund, the English club have made no secret of the fact that Varane is their next big target and have made this clear to the local press. They have also stated that, due to the large sum of money they have had to pay for Sancho, they cannot afford to pay more than 45 million euros for the French centre-back, a figure far short of the 70 million that Real Madrid are looking to recoup.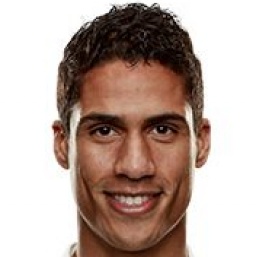 Madrid's Varane next on United's hitlist
United made initial contact with the defender a few months ago to find out if he was willing to make the move, and he was. Now, it is time to begin negotiations with Madrid in which, according to AS sources, they will lay the name of Pogba - who also has a contract expiring in 2022 - on the table. The midfielder has reminded the world of his talents at Euro 2020 after flattering to deceive for so long in England.
The negotiation between United and Real Madrid promises to be long and there could still be some surprises. AS has learned that the World Cup winning defender has still not ruled out staying at Real Madrid. All possibilities are still available to him. A call from Ancelotti telling him to stay because of the importance he has in the team could be enough for him to reconsider the situation, as long as Madrid can also make a small effort in his direction financially.
Two huge clubs with defences to prepare
Manchester United have been open about their objective to strengthen their defence by signing two centre-backs. Varane is the number one target, as he is a player very much to Solskjaer's liking, but Villarreal's Pau Torres is also on their list. One way or another, after the Sancho splurge, United need to create finances from the sales of their current squad members and three names on the transfer list are Diogo Dalot, Jesse Lingard and Eric Bailly.
United had a reported transfer spending budget of 150 million euros for this summer. Almost 100 million euros have gone on the England winger and, as well as two centre-backs, Solskjaer also wants a defensive midfielder, with Camavinga's name having been mentioned.
Real Madrid are open to selling Varane as long as the offer that comes in for him is high enough, given the danger that he could leave for free in the summer of 2022. But the truth is that United's 45 million plus add-ons isn't likely to be accepted. Varane himself, anticipating the Red Devils bid, did not want to accept the renewal terms offered by Madrid a few months ago.
If, once all this plays out, the Frenchman does make the move to Old Trafford, Los Blancos will have to be quick in shoring up their own defence with the need to sign another first team centre-back. Currently the squad Includes new arrival David Alaba (on a free from Bayern Munich), Nacho, Militao and Vallejo. Who will Ancelotti be making contact with in the coming weeks?