GOLD CUP 2021
Rogelio Funes Mori scores on Mexico debut
The striker from Monterrey got his Mexican citizenship last month and on his debut with the national team scored in the final Gold Cup warm-up game against Nigeria.
Since Raúl Jiménez has been recovering from his head injury suffered last November, the coach of the Mexico national team, Gerardo Martino, has struggled to find his replacement. Henry Martín and Alan Pulido have been sharing the load in the No 9 position, but none have convinced Martino for the starting role.
Funes Mori silenced his critics in his debut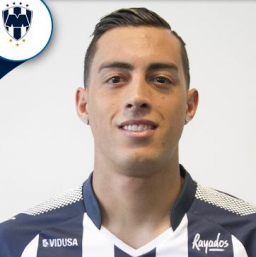 Martino was waiting for Rogelio Funes Mori to receive his Mexican citizenship so he would be eligible to play for the national team in the 2021 CONCACAF Gold Cup tournament. The striker from Monterrey received his papers last month and he was included in the final roster for the tournament that starts on 10 July.
Many fans and journalists questioned Martino for choosing Funes Mori, who switched from Argentina to Mexico because of the new rule changes in FIFA, over Javier 'Chicharito' Hernández. The LA Galaxy striker has scored 10 goals in 10 games this season and he is the all-time scorer for the Mexico national team.
Funes Mori became the first player since Guillermo Franco to get his Mexican citizenship and scored on his debut game with El Tri. Franco became a naturalized Mexican citizen after settling in the country in 2002. He made his debut for the national team against Guatemala on 8 October 2005 and scored his first goal.