Sergio Ramos: "The Italians always have that added experience"
The former Madrid player spoke in an interview with UEFA about Spain's semi-final against Italy: "They always handle the small details very well."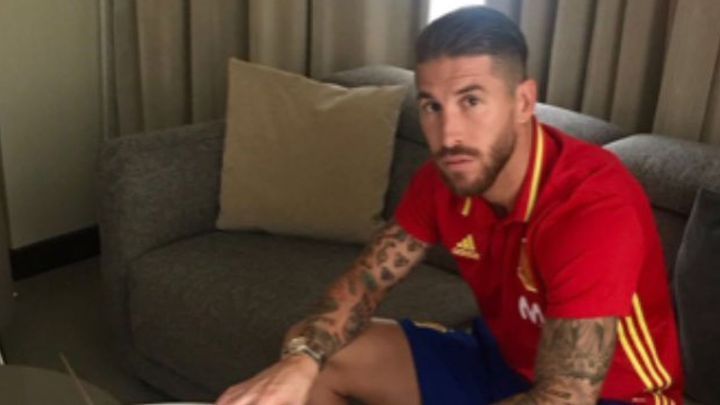 Sergio Ramos, Spain's big absentee at Euro 2020, has spoken about La Roja's last title win in the 2012 Euro final ahead of his country's semi-final against Italy.
One of Spanish football's greatest ever moments came in the final against Italy in Kiev. Spain beat the Azzurri 4-0 to complete four years of greatness, winning two European Championships in a row and a World Cup in between.
Historic Spanish side
"We had it in our minds before the final, we knew we were an historic team. We experienced how difficult it was to win the European Championship, the World Cup and another European Championship, but we were very motivated to win and made it practically impossible for any team that wants to match the record," he said in an interview with UEFA. "What we did will be very difficult to surpass."
Nine years on, Ramos remembers the final and the preparation with Vicente del Bosque on Spain's opponents. "Vicente put a lot of emphasis on the opposition in general, not on any specific player because it was a great Italy with Pirlo, Cassano, a young Balotelli in splendid form," he recalled.
Experienced Italy take on Spain
There are similar footballing aspects that could be applied to the current Italy side that Spain will face in the semi-finals on Tuesday. "The Italians always have that added experience, they know how to play and they always handle the small details very well".
But Ramos highlighted the great start in the 2012 final as being key, managing to score first. "Getting in front in a final against Italy was a very important step. I remember the ball that Fabregas crossed for an extraordinary header from Silva who, despite being small, was always good at heading.
"Jordi Alba never stops going up and down, he surprised them with his speed and ended up scoring an extraordinary goal to make it 2-0. Behind what we experienced there was effort, dedication, work and professionalism," he added.