Extra $100 weekly unemployment benefits: is California participating in the MEUC?
A stimulus bill signed last December provides a $100 weekly payment, known as the Mixed Earner Unemployment Compensation, but some states have opted out.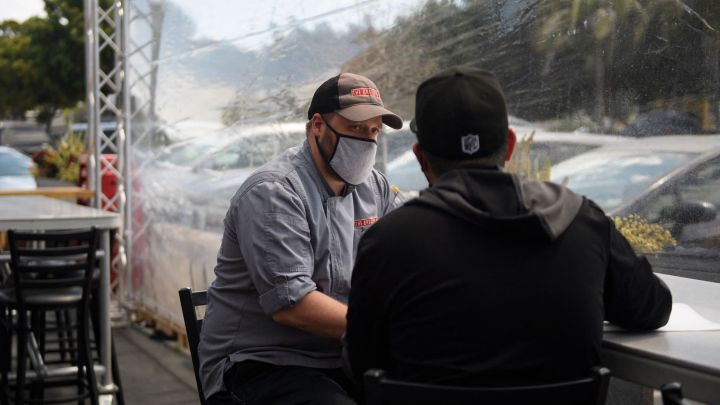 Last December former President Donald Trump passed a $900 billion covid-19 relief bill which extended the $300 additional unemployment benefits until September 2021. The package also introduced a new $100 supplementary payment known as the Mixed Earner Unemployment Compensation (MEUC).
However the $100 weekly boost was only applied in states that chose to provide it, with Idaho and South Dakota the first to opt out of the programme. In recent weeks more states have announced their intention to remove themselves from the federal pandemic unemployment benefits.
California is one of 29 states who are still offering the MEUC although one of them, Arizona, is scheduled to withdraw from the programme from 10 July. In total 26 states have now announced their intention to cancel their participation in at least one of the federal government's pandemic-era unemployment benefits, although many of them are now facing legal challenges from unhappy residents.
On June 30, EDD will start inviting potentially eligible claimants to apply for the Mixed Earner Unemployment Compensation (MEUC) program.

The federal program pays an extra $100/week to those who earned both regular wages and more than $5,000 in self-employment wages.

— EDD (@CA_EDD) June 26, 2021
Who is eligible for the MEUC $100 weekly payments?
The MEUC programme is designed to support those who have multiple income streams, some coming as a paid employee and some as a self-employed worker or independent contractor. Receiving traditional unemployment benefits prevents an individual from receiving the Pandemic Unemployment Assistance (PUA), and the $100 additional payment is intended to fill that gap.
To be eligible for the programme you must:
Be eligible to receive benefits from a Regular Unemployment Insurance (UI) claim; a Pandemic Emergency Unemployment Compensation (PEUC); or a Federal-State Extended Duration (FED-ED) extension
Have a net income from self-employment totalling at least $5,000. If your claim started in 2020 the new income threshold must be met in 2019, while claims starting in 2021 will be based on 2020 earnings.
New York Senator Mike Gianaris (@SenGianaris) explains the Mixed Earner Unemployment Compensation benefit and free 2021 healthcare for anyone who has received unemployment benefits this year. https://t.co/VLtYNZEGvj

— Actors' Equity (@ActorsEquity) May 29, 2021
How to apply for the MEUC unemployment benefits
Unlike some other forms of federal support like the stimulus checks and Child Tax Credit, the MEUC payments will not arrive automatically and claimants are required to fill out an application. Californians who are eligible will get a bit of prompting from the state from 30 June onwards, after it was announced that all potentially eligible California residents will be sent a message with application instructions to their UI Online inbox, or by mail.
Each state has its own online portal to allow residents to sign up for the MEUC support programme. Simply head over to your state's jobs department website to find the full details on how to register for the $100 weekly boost.