NBA
NBA finals 2021: Which players from the Bucks and Suns have played a final, and has someone won the ring before
What are the Milwaukee Bucks and Phoenix Suns team members' records, and how many participations they have had in the finishing stage of the NBA league.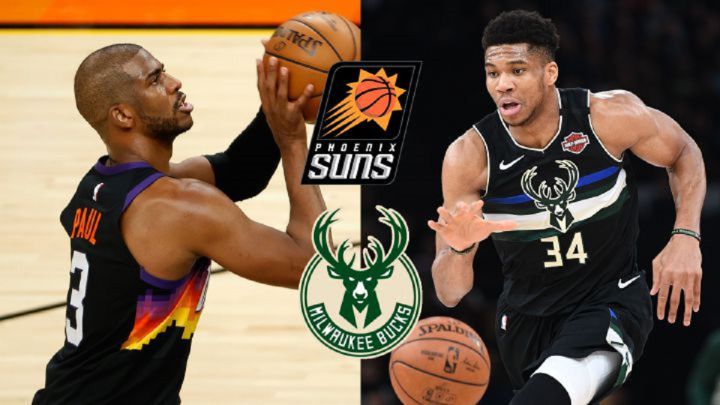 The NBA Finals will see Milwaukee Bucks and the Phoenix Suns in one of the most unexpected match-ups in league history. The Suns, led by Chris Paul, promptly appeared as a legitimate contender in the regular part of the season. The Bucks, however, got the better of a title wannabe Atlanta Hawks team without their star player Giannis Antetokounmpo and won the Eastern Conference finals, with a phenomenal display of evened-out team strategy.
Either of the teams will get the chance to stand out on the NBA's biggest stage, and no matter who wins, it'll be a first for everyone. For the first time since 1977, no player on either of the teams in the Finals has won a NBA championship before.
The strange case of Torrey Craig
While no player has won a championship yet, one Suns player has already won his 2021 championship right before a single Finals game has even happened. As matter of fact, he won his ring the moment the Bucks sealed their win over the Atlanta Hawks on Saturday.
That player is Torrey Craig. Craig didn't start his season with the Suns; in effect, he started with the Bucks. He played 18 games for them through mid-March, when they traded him to the Suns for cash considerations. Craig put up some of his best career performances in 32 games with the Suns, and now no matter which team wins the championship, Craig is guaranteed a ring.
Anderson Varejão
Maybe Craig will follow the example of Anderson Varejão, who was of a similar fate in 2016 when he started the season playing for the Cavaliers, and somewhere mid-season, he was traded to the Warriors the same year those two teams met in the NBA finals. The epilog of that famous final went to the Cavs, who offered the championship ring to the Brazilian player, but he declined as he played for the opposition.