Harper stars as Phillies celebrate six-year first, Angels' Ohtani shines
The Philadelphia Phillies topped the Chicago Cubs as Los Angeles Angels Japanese star Shohei Ohtani was at it again.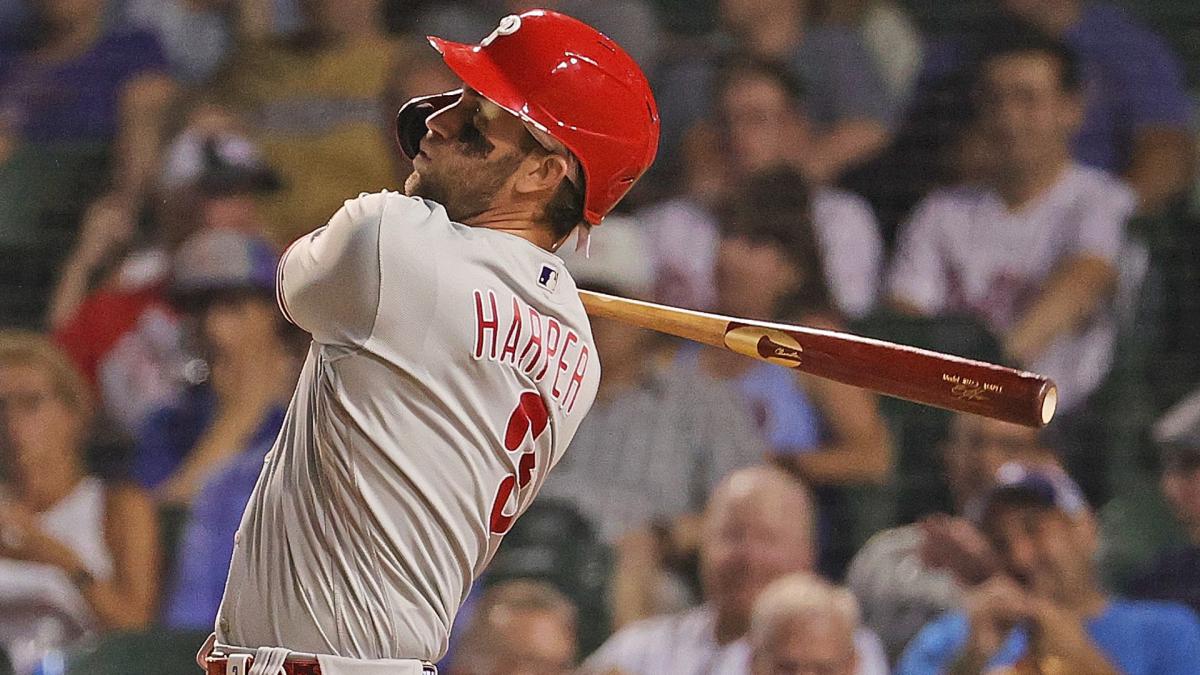 Bryce Harper flexed his muscles as the red-hot Philadelphia Phillies defeated the slumping Chicago Cubs 15-10 in MLB on Tuesday.
Harper homered and tied a career high with five hits as the Phillies scored double-digit runs in consecutive games for the first time since 2015.
Phillies star Harper hit his seventh home run of the season after crushing a three-run drive in the seventh inning, extending Philadelphia's lead to 15-4.
Andrew McCutchen hit a grand slam, while Rhys Hoskins also went deep for the Phillies on the road in Chicago.
The out-of-sorts Cubs tried to rally but crashed to an 11th straight defeat.
Ohtani star of the show
The Los Angeles Angels were 5-3 winners over the Boston Red Sox thanks to two-way star Shohei Ohtani, who allowed just five hits across seven innings on the mound. Ohtani also hit an RBI double.
Luke Voit fuelled the New York Yankees' 12-1 rout of the Seattle Mariners. Voit had five hits, three RBI and one run in Seattle. According to Stats Perform, he is the third player in Yankees history to have five-plus hits in a game after entering hitting below .200 (minimum 100 plate appearances), after Roy Weatherly (1943) and Cecil Fielder (1997).
Dodgers fall on wild pitch
The Los Angeles Dodgers lost 2-1 at the Miami Marlins after catcher Will Smith's wild throw flew past third base for a game-ending error in the 10th inning.
Catch of the season?
Wet weather but no worries for Chicago White Sox centerfielder Billy Hamilton. He produced a highlight moment with a leaping catch to thwart Max Kepler in the ninth inning. The White Sox topped the Minnesota Twins 4-1.
Tuesday's results
Pittsburgh Pirates 2-1 Atlanta Braves
Baltimore Orioles 7-5 Toronto Blue Jays
Miami Marlins 2-1 Los Angeles Dodgers
Texas Rangers 10-5 Detroit Tigers
Philadelphia Phillies 15-10 Chicago Cubs
Chicago White Sox 4-1 Minnesota Twins
Kansas City Royals 7-6 Cincinnati Reds
Houston Astros 9-6 Oakland Athletics
Los Angeles Angels 5-3 Boston Red Sox
Arizona Diamondbacks 4-3 Colorado Rockies
St Louis Cardinals 6-5 San Francisco Giants
San Diego Padres 7-4 Washington Nationals
New York Yankees 12-1 Seattle Mariners
Milwaukee Brewers-New York Mets (postponed)
Tampa Bay Rays-Cleveland Indians (postponed)
Brewers at Mets
The Brewers (51-35) and Mets (44-37) will contest a doubleheader on Wednesday after Tuesday's clash was postponed due to inclement weather. All eyes will be on Mets ace Jacob deGrom as Corbin Burnes starts for the Brewers.