MLS
Three clubs in Europe keen on signing LA Galaxy defender Araujo
The Mexican-American defender signed a new, four-and-a-half-year deal earlier this week through the end of the 2025 season.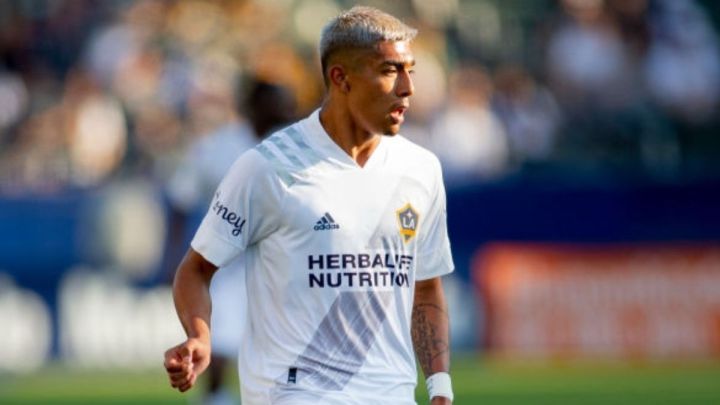 On Tuesday the Los Angeles Galaxy confirmed that they had agreed a contract extension with home-grown player Julian Araujo. The 19-year-old Mexican-American defender signed a four and a half-year deal through the end of the 2025 Major League Soccer regular season.
Araujo will occupy an MLS under-22 initiative roster spot and since debuting in 2019, he has registered one goal and five assists in 47 games played across all competitions for the Los Angeles Galaxy. "Julian is one of the best young defenders in North America and we're thrilled that he's chosen to continue his career with the LA Galaxy," said LA Galaxy General Manager Dennis te Kloese.
European clubs are keeping an eye on Araujo
According to ESPN, there are three European clubs that are chasing Araujo. Ligue 1 side Lille OSC, Eintracht Frankfurt in the Bundesliga and Portuguese team Sporting CP are keeping an eye on the Mexican-American player. Araujo has become a key player in defense for the LA Galaxy in his third complete season in Major League Soccer.
Araujo is undecided about playing for Mexico or the USMNT
At international level, Araujo made his first appearance for the United States men's national team on 9 December 2020, starting and tallying an assist in 74 minutes played in a 6-0 friendly win over El Salvador. He also played in the CONCACAF Olympic qualifying tournament with the United States as they failed to book their ticket to Tokyo.
Since then Araujo has maintained talks with the coach of the Mexico national team, Gerardo Martino, who has shown interest in calling the 19-year-old up to the senior team. He wasn't included in the final roster of the USMNT that will participate in the Gold Cup campaign, because he is undecided about his future at international level.