Manchester City make contact for Griezmann
The Manchester club are interested in his situation, according to Foot Mercato. Barcelona need to sell to balance the books and sign Messi to a new deal.
Barcelona have not ruled out the departure of any important players this summer. Manager Ronald Koeman has recognised that "Messi is the priority" and there is concern over the Argentine's current out of contract situation. In order to help the current financial position of the club, Barcelona are considering the sale of a number of players this summer in order to re-sign Messi. Griezmann could be the one that helps most financially and Foot Mercato report in France that there is already contact between the French player and Manchester City. Harry Kane is one of the options for the Premier League side, but in recent hours City have been sounding out Griezmann to fill the vacancy left by Sergio Agüero, who signed for Barcelona.
Messi the priority
The efforts to keep Messi could lead to a tricky situation at Camp Nou. Barcelona would not be the first club in pandemic times to be forced to sell. Inter have just sold Achraf Hamiki to PSG, a necessary step ahead of the new season and one that saw Antonio Conte hand in his resignation after winning the Scudetto. At Barcelona, everything depends on Messi and, when the time comes, the transfer of players such as Ousmane Dembélé, Philippe Coutinho or Griezmann could help solve the problem.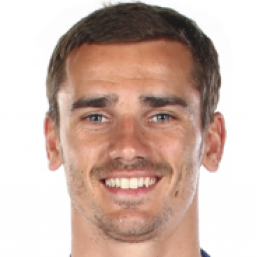 Foot Mercato explains that Pep Guardiola would have called the French international in person to find out what the situation is like and what his next step is. Guardiola wants to explore all options and Griezmann, of course, fits the bill. The French outlet adds that Barcelona would not put obstacles in the way of his departure, as long as the offer serves to clean up their accounts.