Guatemala to replace Curaçao in 2021 Gold Cup
'Los Chapines' have been invited to the group stage of the CONCACAF Gold Cup after being eliminated on penalties by Guadeloupe in the second preliminary match.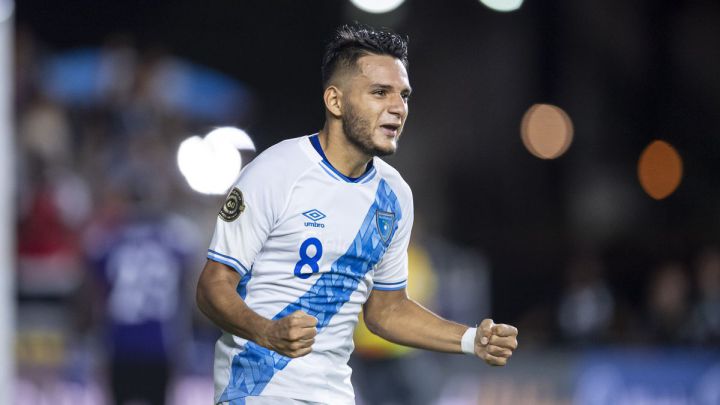 Guatemala and the Guadeloupe national team tied 1-1 after 90 minutes in the second preliminary match on Tuesday night. The game went to penalty kicks and the Gwada Boys defeated 'Los Chapines' 10-9 on penalty kicks to advance to the group stage of the 2021 CONCACAF Gold Cup tournament.
Guatemala given a second chance
On Friday it was reported that Curaçao had a high number of positive cases of coronavirus and CONCACAF decided to drop them from the tournament because they couldn't reschedule their upcoming games. So their place will be taken by the Guatemala national team who now are traveling to Frisco, Texas.
"CONCACAF and the Curaçao Football Federation have made every effort to find a solution that would enable Curaçao to compete, however the health and safety of the Curacao players and staff, and all participants in the tournament, must be prioritized," CONCACAF said.
'Los Chapines' are set to arrive today and face El Salvador national team on Sunday 11 July at the Toyota stadium for matchday 1 of the Group A. Guatemala will then play on Wednesday against the Mexico national team in Dallas and conclude the group stage against Trinidad and Tobago on 18 July in Frisco, Texas.
"Ahead of the start of the Gold Cup group stage, all competing national teams went through several rounds of testing and, unfortunately, the Curaçao delegation returned a significant number of positive results across their staff and players in the last round of testing," CONCACAF said in a statement.
"Although several players returned a negative test result, local state guidelines require several of them to isolate due to being close contacts of those who tested positive. In light of these circumstances, CONCACAF and the Curaçao Football Federation have mutually agreed that Curaçao will not participate in the Gold Cup."