Messi to stay with Barça after LaLiga approve registration
LaLiga have registered the player for the forthcoming season after FC Barcelona delivered a serious of guarantees relating to the club's salary limits.
Lionel Messi will sport the famous azul-grana shirt for Fútbol Club Barcelona next season after sources close to LaLiga confirm that the player's 2021/22 season registration has been approved. Both club president Joan Laporta and the player's father Jorge Messi (who acts as agent for the striker) have reached an agreement with the deal expected to be made official in the forthcoming days. The LaLiga registration was also confirmed after the Catalan club delivered a serious of guarantees to the governing body relating to the club's salary limit situation which will include the exit of a series of high earning players.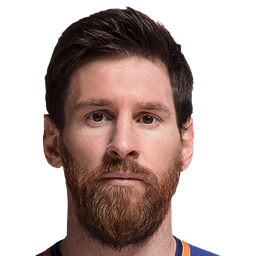 The player has been anxious to leave to one side the issue relating to his contract as he focuses on the Copa America with Argentina facing Brazil in the final and the Rosario born player has been keen that nothing will derail the nations ambition to secure the title. 
París Saint Germain have yet to give up hope in their quest to bring the Argentine to the French capital with individuals close to both new signings Sergio Ramos and Achraf maintaining that the player is poised for a move to the Ligue 1 side. However, the agreement between the Catalan giants and LaLiga is a step in the right direction for Barça fans with Messi staying potentially closing the door on a Mbappé move to Real Madrid this summer.